Kids Parties
Book Your Sports Birthday with Us!
Host Your Next Birthday Party at Mayfair Clubs
At Mayfair, we know that Birthdays only come around once a year. That's why we go out of our way to make sure that your child's special day is one that will be remembered for years to come. Our fun-loving and helpful staff is always on hand to make sure that everyone at your party has a great time. Exciting, action packed and more fun than you can imagine – there really isn't any party like a Mayfair Birthday Party.
Booking Rules:
Booking must be confirmed within 14 days of the party date.
Credit card information will be required for confirmation.
A 50% non-refundable deposit is required with all bookings.
Feel free to bring your own Birthday cake. We only ask that you don't bring any outside food or beverages,
while on the premises.
If the pool has to be closed for any reason outside of Mayfair Clubs control, the party package will automatically switch to an all star sports party.
If for whatever reason you have to cancel, your notification must be received 5 days prior to your scheduled event.
How To Book:
1. Select existing Party Package or create your own from the packages below
2. Determine and select menu items (Kids and/or Adult) below
3. Determine if you'd like any add-on services:
Additional hour in Kidspace $50
Additional hour in the pool $100
4. Contact the Club location book
PLEASE NOTE:
Due to a renovation project, Kids Sports Parties at Mayfair Lakeshore will not be available for bookings from now until September 2023. Swim, Tennis, Squash and Spa are still available.
Questions?:
Please contact the Club Manager at the contacts below:
Mayfair Toronto Lakeshore (Leslieville)
801 Lake Shore Blvd. East
Toronto, ON M4M 1B2
(416) 466-3777 ext. 2233
Mayfair Toronto Parkway (Markham)
50 Steelcase Road East
Markham, ON L3R 1E8
(905) 475-0350 ext. 3267
Mayfair Toronto West
(North York)
3855 Chesswood Drive
Downsview, ON M3J 2P6
(416) 638-1010 ext. 4248
---
Club Notifications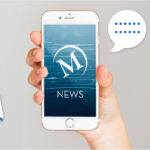 Click here for the latest club notifications!
Stay safe.
Join Mayfair Today