Adult Tennis
The Recognized Leader in Tennis
Programs
Our Tennis Clubs have been offering tennis since 1976 and to this day, we continue to be industry leaders in tennis in the greater Toronto area. A combination of tennis programming, certified tennis professionals, and a great love for the game makes Mayfair Clubs the right fit, for you, whether you're new to the game or a seasoned player.
Adult Tennis
Mayfair tennis courts are home to several men's doubles, ladies' doubles and mixed doubles teams and create a fun and competitive league environment
This league allows members of all four Mayfair Clubs (Toronto Parkway, Toronto East, Toronto West and Toronto Lakeshore) the chance to represent their home club in a fun and friendly competitive environment
If singles is your game, sign up for the Mayfair Challenge Ladder. Scheduled to your convenience, the ladder is a great way to play competitive matches regardless of your level of play
Meet other players who match your level of play with our Club Mixers. Mayfair Tennis has a variety of singles and doubles mixers. Each mixer is supervised by a pro to help you improve your game in a fun, match-play environment.
NEW! Etiquette for Game Play
We have just published a new document that outlines some Player Guidelines for Tennis match play. You can find all the booking rules and the link to the etiquette document on our website.
NEW! Tennis Rating System
Mayfair has joined forces with Tennis Canada and the International Tennis Federation to be able to provide our members with a tennis rating system. Our tennis ladders, inter-Mayfair leagues, interclub league matches, friendly matches and more will be used to create your ITF World Tennis Number.
Your rating will be used to assist us in team selections, setting you up with other members for friendly games, registration for programs and so much more. The ITF World Tennis Number rating system is used in over 135 Countries which will enhance your tennis experience if you travel too.
Below, is a link to sign up for a new account. Sign up today so you are ready for our Fall singles challenge ladders, Mayfair leagues, and so much more. Start working on your ITF World Tennis Number!
Instructions for Creating a New Account
Visit the national-provincial match play platform, by clicking here.
Sign up for a new account.
Select your Provincial Tennis Association.
Accept the terms and condition.
Fill in your personal details.
Select "Recreational" membership type (free of cost), select your region and club.
Create a login and password for the account.
Activate account using the email link.
Tennis Policies and Booking Rules
Please be sure to review our booking policies for tennis play prior to visiting the club.
Club Notifications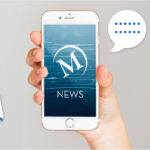 Click here for the latest club notifications!
Stay safe.
Join Mayfair Today