Adult Practices and Clinics
Most of our adult practices, group clinics and Live Ball classes will be running throughout the Summer. To sign up for any of these great programs, please log into your Mayfair Clubs mobile app and select the "Programs" option.
For more information, contact Ken Crosina at (416) 638-1010 ext. 4247 or via e-mail at kcrosina@mayfairclubs.com
Mayfair West Challenge Ladder
Our Co-ed Summer Ladder begins on June 6th and runs for three months. Players will be grouped monthly for match play based on playing level and will be moved up and down the ladder based on their results each month. We offer monthly and session prizing for top point-getters. The cost to join the ladder from June to September is only $30 + HST. For those that played only one ladder month in April/May, the cost for the Summer Ladder is $20 + HST. You can sign up by contacting Josh Weissman at jweissman@mayfairclubs.com or call (416) 638-1010 ext. 4245.
Summer Play Pass & Lesson Packages
June 1 – September 9
Sign up for our unlimited Summer Play Pass to book unlimited court hours at a prepaid cost of $299 + HST from June 1st to September 9th. (restrictions apply)
We also offer affordable packages of 10 prepaid private lessons.
To sign up, complete this form and email it to kcrosina@mayfairclubs.com.
Tennis Summer Private Lesson Package (Mayfair West)
June 1 – September 9, 2022 | 10 Private Lessons | Available With Purchase of Summer Play Package Only
Head Tennis Professional | $790+tax
Assistant Tennis Professional | $660+tax
High Performance Tennis Professional | $735+tax
Master Tennis Professional |$790+tax
Register:
Lessons available only at location where purchase was made.
West Members: Register by filling out this form and emailing kcrosina@mayfairclubs.com.
Tennis Schedules

Lakeshore Schedule

Parkway & East Schedule

West Schedule
Club Notifications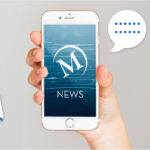 Click here for the latest club notifications!
Stay safe.
Join Mayfair Today
Learn More about West Tennis Adults