Need Help Finding a Partner?
Send us a request and we can help you connect with other players at the same level.
Women's Tennis Round Robin and Luncheon
April 19th | 10:30am – 1:00pm | Mayfair West
As the Women's competitive season winds down, it is time to celebrate and get together for our annual Round Robin, Luncheon and Awards ceremony.
Tennis round robin will be for the first 48 people that register on the Mayfair App. Registration is now open.
Schedule:
Round Robin: 10:30am to 12:30pm
Lunch and Awards Ceremony: 12:45pm – Onwards
If the 48 spots sell out, please add your name to the wait list. If you are unable to attend the round robin and/or it is sold out but you still want to attend the luncheon, please email Ken at kcrosina@mayfairclubs.com to be added.
If you played at least 4 matches, the Round Robin and Luncheon is complimentary. If you played 3 matches or less, the fee is $30.00 which includes tennis and the luncheon.
Don't delay, sign up on the Mayfair App now so you don't miss this exclusive event. Limited spots available.
Adult Practices and Clinics
Sign up for our group clinics and play-in singles & doubles mixers by logging into the Mayfair Clubs mobile app. Throughout each week, we will have programs running for various playing levels.
For more information on our instructional programs, please contact Ken Crosina at kcrosina@mayfairclubs.com or call 416-638-1010 ext. 4247
For more information regarding our play-in mixers, contact Danny D'Aleandro at westtennis@mayfairclubs.com or call him at 647 764 7613.
Mayfair West Singles Challenge Ladder
Looking to play singles matches with players of a similar level? Sign up for the Mayfair West Challenge Ladder, where you'll be grouped with four or five other players to play monthly matches. We offer monthly prizes to box winners as well as a prize pool per three-month session. To sign up for the April ladder, contact Josh Weissman by no later than Sunday, April 2nd at jweissman@mayfairclubs.com or call 416-638-1010 ext. 4245. (If you sign up for April only, you can play the Summer Ladder (May to September) and we'll waive the registration fee)
Mayfair West Adult Group Clinics/Mixers
We offer a variety of group tennis programming throughout the week for a variety of levels of play from beginner to advanced. You can register up to 6 days in advance for any of these programs by going to Mayfair Clubs mobile app. Once you're logged in, go to Tennis à Programs, then select the date you want to attend. For more information, contact Josh Weissman at jweissman@mayfairclubs.com or call 416-638-1010 ext. 4245.
Mayfair West Starter Tour
This Easter long weekend, Mayfair West is hosting one-day junior tournaments for kids that are starting to show interest in competitive play. These events are available for Mayfair members and junior program participants only. Each event will offer a minimum of three matches per player as well as a special welcome package courtesy of Mayfair Clubs.
Event Details:
Saturday, April 8th from 9:30am to 5:30pm
Boys & Girls Under 10 (players must have been born in 2013, 2014 or 2015)
Maximum 8 boys and 8 girls will be accepted on a first-come, first-serve basis
Currently, there is a wait list for the Boys event; however, spots may be added based on the size of the wait list
Please note that (unless entries are low) boys and girls will be placed in separate draws and the entry fee is $50 + HST. To register, please send an e-mail to jweissman@mayfairclubs.com with the child's name and date of birth. For more information, please contact Josh Weissman at 416-638-1010 ext. 4245.
2023 Uptown Club Championships
Our season ending tournaments are coming soon, with both "A" (4.0+) and "B" (3.0-3.75+) levels/categories being offered and played at Parkway and East.
Each event runs for one week, Monday through Sunday. Some matches will start on the Monday/Tuesday (large draws), others possibly on Wednesday/Thursday (smaller draws), but the Championship Final will be played on the Sunday. *** You MUST have good availability throughout the 7-day period and if a weeknight does not work for you, you MUST let us know before the draw is finalized ***
Players are guaranteed 2 matches and there will be a consolation draw. Matches are best 2 of 3 sets, with a super-breaker as the 3rdset, except for the semi-finals and finals, which are best of 3 full sets.
You must register online through your motion vibe account and the deadline for EVERY event, will be at 9:00 am the Wednesday before it starts.
Mixed Doubles will run first from Monday, April 17, ending on Sunday, April 23.
Men's and Women's Doubles will run from Monday, April 24, ending on Sunday, April 29.
Men's and Women's Singles will run from Monday, May 1, ending on Sunday, May 7.
All matches played at Mayfair Parkway and East in Markham.
Prizes/Gift Cards will be awarded to the Main Draw Champions and Finalists only.
Cost is $69 for Singles … $ 49 per player, for Doubles … $89 to enter any 2 … only $114 for all 3, plus HST.
Our year ending dinner party and awards night is included in the entry fee … and is scheduled for Wednesday, May 17, 2023 at the Parkway.
To Register:
Access the Mayfair App and under the Tennis tile, select Programs, then Club location of Parkway and then search for the date of the Tournament and click register.
Club Notifications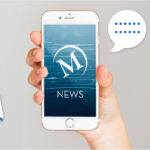 Click here for the latest club notifications!
Stay safe.
Join Mayfair Today
Learn More about West Tennis Adults