Adult Practices and Clinics
Sign up for our group clinics and play-in singles & doubles mixers by logging into the Mayfair Clubs mobile app. Throughout each week, we will have programs running for various playing levels.
For more information on our instructional programs, please contact Ken Crosina at kcrosina@mayfairclubs.com or call 416-638-1010 ext. 4247
For more information regarding our play-in mixers, contact Danny D'Aleandro at westtennis@mayfairclubs.com or call him at 647 764 7613.
Mayfair West Fall/Winter Challenge Ladder
Our Men's and Women's Singles Challenge Ladders return on October 4th. Players will be grouped by Club organizers monthly for match play based on playing level and will be moved up and down the ladder based on results each month. We offer monthly and session prizing for top point-getters. The cost to join the ladder from October to April is only $40 + HST. For those that played only one ladder month in August/September, the cost drops to $30 + HST. You can sign up by contacting Josh Weissman at jweissman@mayfairclubs.com or call (416) 638-1010 ext. 4245.
Men's, Women's, and Mixed Doubles Competitive Leagues
Want to represent Mayfair West against the other Mayfair Clubs and tennis facilities around the city? If so, you can sign up for one of our weekly doubles' leagues. Ladies Leagues will run on weekday mornings, Mixed Leagues on Saturday afternoons and Men's Leagues on Sunday nights.
To find the right league for you, please contact our Tennis Coordinator (Danny D'Aleandro) at westtennis@mayfairclubs.com or call 647 764 7613.
Wilson/Mayfair Senior ITF – Dec. 26 to 31
After 3 years, Mayfair West is once again hosting the Wilson/Mayfair Senior ITF. Here is your chance to play against some of the best senior tennis players in the world. We offer singles category every five years from 35+ to 70+; we also offer men's and women's doubles categories every ten years from age 35+ to age 65+. If you'd like to sign up, please go to ipin.itftennis.com. For more information, contact Tournament Director Josh Weissman at jweissman@mayfairclubs.com or call 416-638-1010 ext. 4245.
Mayfair West Singles Challenge Ladder
Looking to play singles matches with players of a similar level? Sign up for the Mayfair West Challenge Ladder, where you'll be grouped with four or five other players to play monthly matches. We offer monthly prizes to box winners as well as a prize pool per three-month session. To sign up for the December ladder, contact Josh Weissman by no later than Sunday, December 11th at jweissman@mayfairclubs.com or call 416-638-1010 ext. 4245.
Tennis Schedules

Lakeshore Schedule

Parkway & East Schedule

West Schedule
Club Notifications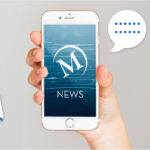 Click here for the latest club notifications!
Stay safe.
Join Mayfair Today
Learn More about West Tennis Adults