Parkway & East Tennis Adults
Need Help Finding a Partner?
Send us a request and we can help you connect with other players at the same level.
2023 Uptown Club Championships
Our season ending tournaments are coming soon, with both "A" (4.0+) and "B" (3.0-4.0) levels/categories being offered and played at Parkway and East.
Each event runs for one week, Monday through Sunday. Some matches will start on the Monday/Tuesday (large draws), others possibly on Wednesday/Thursday (smaller draws), but the Championship Final will be played on the Sunday. *** You MUST have good availability throughout the 7 day period and if a weeknight does not work for you, you MUST let us know before the draw is finalized ***
Players are guaranteed 2 matches and there will be a consolation draw. Matches are best 2 of 3 sets, with a super-breaker as the 3rd set, except for the semi-finals and finals, which are best fo 3 full sets.
You must register online through your motion vibe account and the DEADLINE for EVERY event, will be at 900 am the Wednesday before it starts.

Mixed Doubles will run first from Monday, April 17, ending on Sunday, April 23. DEADLINE: Wednesday, April 12, 9am.
Men's and Women's Doubles will run from Monday, April 24, ending on Sunday, April 29. DEADLINE: Wednesday, April 19, 9am.
Men's and Women's Singles will run from Monday, May 1, ending on Sunday, May 7. DEADLINE: Wednesday April 26, 9am.
Prizes/Gift Cards will be awarded to the Main Draw Champions and Finalists only.
Cost is $69 for Singles … $ 49 per player, for Doubles … $89 to enter any 2 … only $114 for all 3, plus HST.
Our year ending dinner party and awards night is included in the entry fee … and is scheduled for Wednesday, May 17 2023, at the Parkway.
To Register: Please register online using Motionvibe (Mayfair app) on the FIRST Monday of the event. (Ex. Monday, April 24 for Men's and Women's Doubles). Register under "Tennis" and then "Programs".
Singles Challenge Ladder: Session #5
Starts on Monday, March 20, 2023
This ladder is for players rated 2.5 – 5.0, who like playing competitive and fun singles, meeting new friends and winning prizes.
The deadline to register for Session #3, is Friday, March 17, by 9:00 am
Please email Ed at: parkwaytennis@mayfairclubs.com
Kids Progressive and Teen Tennis Clinics at the East: Limited Spots Available
Session #2 starts on Monday, January 30, 2023
Our certified teaching professionals will provide quality instruction for children ages 4-15, from red dot to teen tennis.
For more information or to register, please visit our website.
For help, please contact Spencer Crosina at: easttennis@mayfairclubs.com.
Instruction & Coaching at Mayfair Parkway and East
For those interested in improving their strokes, strategy and fitness, we offer private lessons and group clinics, for all levels and all ages.
For more information on clinics, or weekly programming, please visit our website.
For more information, or to register, please contact the Teaching Professional who is running that specific clinic, for scheduling lessons, contact our Head Pro Daniel at: dsalmon@mayfairclubs.com
NEW(ER) Weekly Clinics and Programs
Mondays from 6:30pm – 8:30pm at Parkway:
Join Coach Andy Smits for a Serving Clinic from 630 – 730 pm and then a Doubles Play Clinic, to learn positioning, strategy and improve all strokes. (3.0+)
Wednesdays from 12:30pm – 1:30pm at Parkway:
Join our Head Pro Daniel Salmon for our new "Stroke Correction and Improvement Clinic" (2.5+)
Wednesdays from 7:30pm – 8:30pm at Parkway:
Join Coach Jordan Anthony for Cardio Tennis (3.0+) and enjoy hitting lots of balls and running/energetic drills.
Saturdays from 12:30pm – 2:30pm (Live Ball) at Parkway.
Live Ball (3.0+) is from 1230 – 130 pm, for those looking to improve their doubles positioning, strategy and strokes.
Club Notifications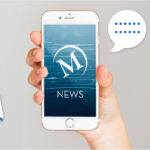 Click here for the latest club notifications!
Stay safe.
Join Mayfair Today
Learn More about Parkway & East Tennis Adults