Private Events
Let Us Host Your Family, Friends and Co-Workers
Host Your Next Corporate or Group Event at Mayfair Clubs
Host your next Corporate or Group Event at Mayfair Clubs. Let our teams organize your event, so that you can relax and enjoy being social! We have a variety of package options to choose from.
Our Event Spaces:
We have three locations – Leslieville, North York and Markham. Each Club has it's own licensed restaurant with table service. Some of our locations also have Private Boardroom space that can accommodate up to 40 people for a sit-down meal depending on room set-up. Our Sports Facilities (exercise studios, fitness floor, multigym, tennis & squash courts, swimming pool) are also available for private bookings.
Event Options:
Option A: Catered Meal in our Private Bistro Boardroom
Option B: Activity with Instructor and Catered Meal in Private Bistro Boardroom
Option C: Tournament with Instructor/Organizer and Catered Meal in Private Bistro Boardroom
Activities Can Include (but are not limited to):
Group Fitness Activity with Instructor
Racquet (Tennis, Squash, or Pickleball) Activity with Instructor
Multigym Activity with Instructor
Pool Activity with Instructor
Tournament (Sports, Cards, etc.)
Not seeing what you are looking for? Contact the Club Manager to discuss your vision and we can see if our teams can bring your event to life!
Catering Menu:
Coming soon….
Booking Rules:
Booking must be confirmed within 14 days of the party date.
Credit card information will be required for confirmation.
A 50% non-refundable deposit is required with all bookings.
Feel free to bring your own Birthday cake if applicable. We only ask that you don't bring any outside food or beverages, while on the premises.
If for whatever reason you have to cancel, your notification must be received 5 days prior to your scheduled event.
How To Book?
Please submit the form below and include as much detail as possible about your upcoming event. If the event type is not listed, please add your requests to the comments box and our teams can see if we can accommodate the request. Please allow for one business day for response.
Questions?:
Please contact the Club Manager at the contacts below:
Mayfair Toronto Lakeshore (Leslieville)
801 Lake Shore Blvd. East
Toronto, ON M4M 1B2
(416) 466-3777 ext. 2233
Mayfair Toronto Parkway (Markham)
50 Steelcase Road East
Markham, ON L3R 1E8
(905) 475-0350 ext. 3267
Mayfair Toronto West
(North York)
3855 Chesswood Drive
Downsview, ON M3J 2P6
(416) 638-1010 ext. 4248
Club Notifications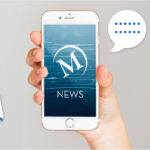 Click here for the latest club notifications!
Stay safe.
Join Mayfair Today
Learn More about Private Events