Signature Programs
Expert Facilities. Professional Results.
Signature Programs
Whether you are looking to enhance athletic performance, Build a strong core or challenge your personal best – Mayfair has a Signature Program that is right for you.
BOXING PT
Sessions focus on proper form, technique, endurance, strength and speed. Whether looking to improve your boxing technique or a new, challenging, fun workout, our Certified Boxing Coach can tailor each session to help you meet your fitness goals.
MUSCLE ACTIVATION TECHNIQUES
MAT™ is a revolutionary new approach to analyze and correct muscular imbalances, which can lead to injury or be the source of pain and instability. It is an assessment and treatment methodology that has proved successful at all levels of sport for performance enhancement and rehabilitation. MAT™ is being used in personal training at Mayfair for Members and Guests of all ages to improve workout efficiency and accelerate goal achievement.
Find out more:
MAT™ is a diagnostic process to assess effective muscle contraction.  When range of motion is compromised, performance suffers.  MAT™ helps fix this
Mayfair's MAT™ Certified Specialists will diagnose the cause and address the symptoms to strengthen weak muscles in an easy, safe and effective way
No more sore…watch your confidence soar with the MAT™ program and when daily exercise happen's with ease!
PILATES REFORMER
The Pilates Reformer equipment at Mayfair can help you enjoy the many benefits of Pilates, on your own time.
All that you know about Pilates…improved flexibility, long lean muscles, better sports performance/reduced risk of injury – can be achieved with these intuitive and simple devices.
Learn why Pilates is the breakthrough technique for many of today's greatest athletes:
A stronger core
An evenly-balanced and well-conditioned total musculature
Smooth, continuous movements to help extend vital range-of-motion
By developing proper technique using Mayfair's Pilates Reformers, you can actually re-program your body to move in more efficient ways that improve performance, reduce risk and accelerate recovery.
Health optimization is ready and waiting for you at Mayfair's Pilates Reformers.  When you're available, they are too.
FASCIAL STRETCH
Fascial Stretch Therapy is a pain-free and relaxing form of assisted stretching that is designed to improve mobility and alleviate chronic pain.
Benefits include:
Improved muscle function and coordination
Injury prevention
Enhanced athletic performance
Improved quality of sleep
Stress reduction
Reduction or elimination of chronic pain
Improved post exercise recovery
Club Notifications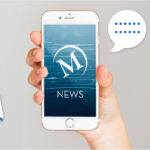 Click here for the latest club notifications!
Stay safe.
Join Mayfair Today