What is An Athletic Therapist?
Athletic therapists have expertise in prevention, assessment, treatment & management of musculoskeletal injuries. Musculoskeletal encompasses muscles, ligaments, bones, & joints throughout the body. Whether your injury is acute (it just happened) or chronic (has been persistent) athletic therapy can help.
Athletic therapists can be found in a variety of settings, mainly consisting of on field and in clinical spaces. Athletic therapy is offered in the sports clinic at the Lakeshore location. On field athletic therapists deal with emergency care situations and are the first to respond to an injured person when covering an event. In the clinic athletic therapists treat a variety of injuries, as well as injury prevention and health maintenance.
For more information on athletic therapists in Canada, visit athletictherapy.org.
What Can Athletic Therapy Do for You? (The Benefits)
Athletic therapy is for everyone, individuals can benefit from booking an appointment at any point throughout their life. Whether you would like to prevent injury, correct muscle imbalances, improve performance, eliminate general aches & pains, or have recently suffered an injury.
Athletic therapists aim to discover the root cause of an issue, by using active recovery, movement, & manual therapy to help you get back to what you love. Safe reintegration into an active lifestyle is key to any athletic therapist's plan for you. The goal is to properly assess the root cause of the individual's pain and prevent injuries while helping them return to a pain-free, active lifestyle.
Who Can See an Athletic Therapist?
ANYONE and EVERYONE! Any type of athlete of any age, whether you are a beginner or seasoned in the sport you love, you can benefit from booking an athletic therapy appointment.
Whether you are a professional, a recreational, a masters, or a life-long athlete you can book an appointment with an athletic therapist. Regardless if you play tennis, soccer, rugby, pickleball, football, volleyball, basketball, martial arts, squash, baseball, hockey, badminton, or you swim, ski (downhill or cross-country)/snowboard, run, cycle, sail, box, golf, figure skate, row, curl, wrestle, weight-lift, walk, train in the gym, and many more.
Any type of activity, as well as non-activity can take a toll on our bodies. Sitting at a desk consistently day in and day out, our lifestyle, our focus on a single sport, static postures, etc., can all factor into any ache or pain you may be feeling. Working with an athletic therapist will provide you with insight as to what you can do to help your body out.
What Injuries Can Athletic Therapists Treat?
General Injuries
Musculoskeletal injuries
Everyday aches & pains
Orthopedic injuries
Sprains (ligamentous)
Strains (muscular)
Tendinopathies
Joint issues (instabilities, replacements, proper arthrokinematics)
Fractures
Overuse/chronic injuries
Concussions
Specific Injuries
Ankle, elbow, wrist, finger, knee (ACL/MCL/LCL) sprains
Tension throughout the body (neck, low back, forearms)
Tennis/golfer's elbow
Medial tibial stress syndrome (shin splints)
Pulled muscles (strains)
ACL pre & post-op
Rotator cuff injuries/tears
Shoulder impingements
Upper/lower cross syndrome (tech neck, anterior pelvic tilt)
Disc herniations
Shoulder instabilities (after dislocation/subluxation)
Achilles tendon rupture
What Body Parts Can Athletic Therapists Help With?
Neck
Spine
Upper extremity (shoulders, elbows, wrists, hands, fingers)
Upper & lower back
Pelvis
Lower extremity (hips, knees, ankles, feet, toes)
What Type of Treatment Does Athletic Therapy Include?
Injury prevention
Acute & chronic injury management
pre/post-operative rehabilitation
Manual therapy
Exercise prescription
Concussion management
Prophylactic taping
About the Author
Kathleen Ryan Watson graduated from Concordia University with a BSc in Health, Kinesiology and Applied Physiology with a specialization in Athletic Therapy. She is passionate about helping her clients return to pain-free daily life. In her free time, Kathleen enjoys hiking, baking, playing soccer and coaching figure skating.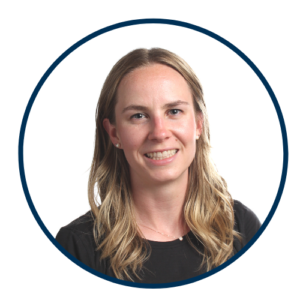 Kathleen is Available for Booking at Mayfair Lakeshore:
Monday 10am – 2pm
Thursday 9am – 1pm
Saturday 9am – 1pm
To book an appointment with Kathleen, email lakeshorespa@mayfairclubs.com.