Whether your kids are just getting started or competing at a competitive level in a sport – nutrition is a key component of their success. Basic nutrition is important for growth, good health, scholastic achievement and energy. Good sports nutrition can enhance your kid's athletic performance by decreasing their fatigue and risk of injury, as well as, optimizing their training and helping them recover faster from injuries. (Source: Canadian Paediatric Society)
What Is Sports Nutrition?
All kids need to eat balanced meals and have a healthy diet. But should that balance change for kids who play on a sports team or work out?
Kids need to eat the right amount and mix of foods to support that higher level of activity, but that mix might not be too different from a normal healthy diet. Eating for sports should be an extension of healthy eating for life.
Kids who eat healthy, well-balanced meals and snacks will get the nutrients needed to perform well in sports. Kids and teens who are involved in all-day competitions or strenuous endurance sports, may need to consume more food to keep up with increased energy demands.
A well-balanced diet containing appropriate amounts of macronutrients (protein, carbohydrates and fat) and micronutrients (vitamins and minerals) is essential to provide enough energy for growth and activity. Fluids are also essential for hydration to support growth and athletic performance. (Source: Canadian Paediatric Society)
To succeed in sport, kids and their parents need to learn:
What foods are good for energy
When to eat certain foods
How to eat during an event
When and what to eat to replenish after activity
Meet Seanna Thomas, Registered Holistic Nutritional Consultant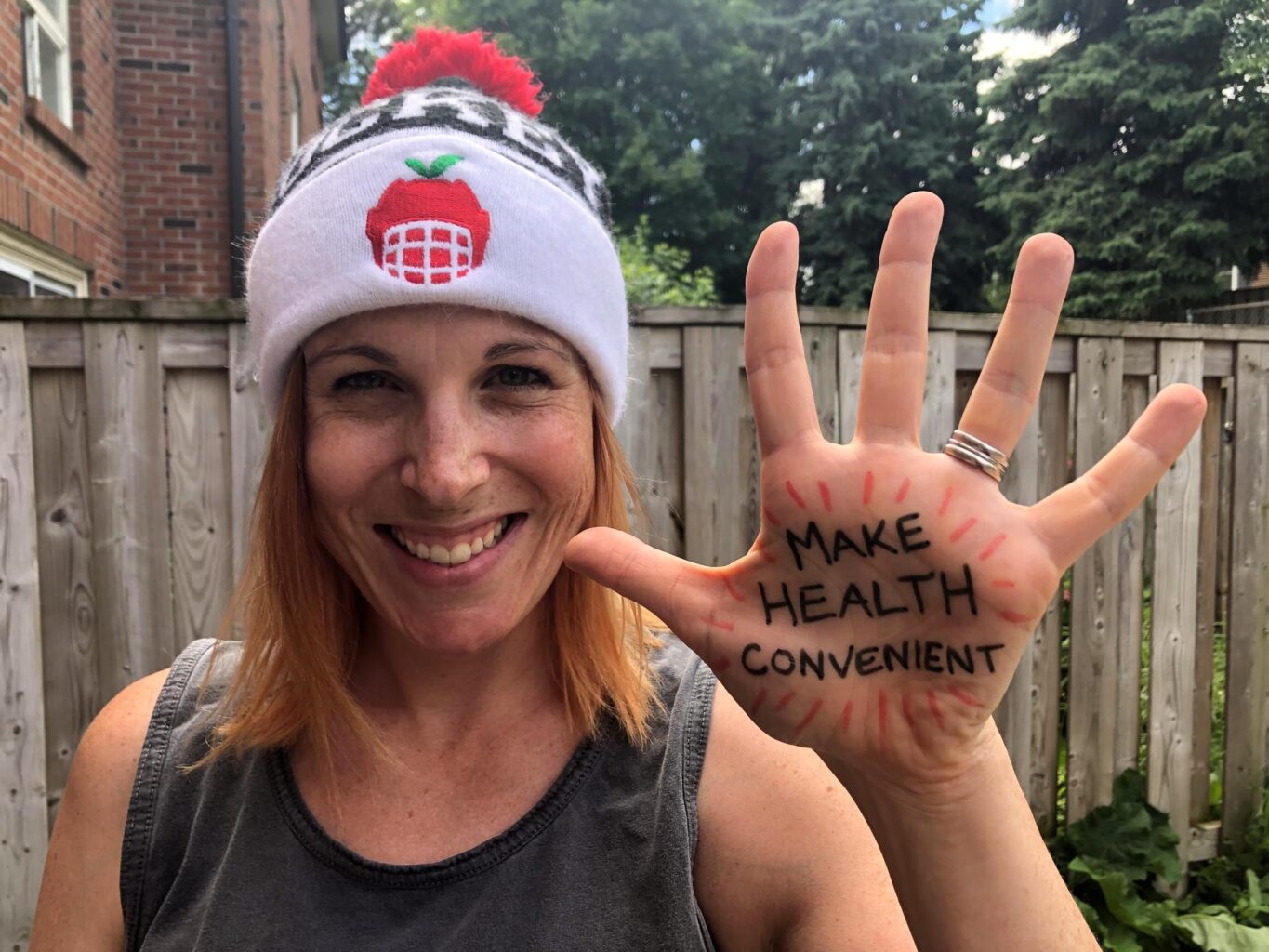 We've partnered with Seanna Thomas, Registered Holistic Nutritional Consultant and Owner of Hockey Snacks to help parents apply the rules of good nutrition for their active kids. Parents are role models – they set the stage for how your children learn to fuel themselves. It's important to be up to date on the best way to fuel your kids for their activities.
Seanna, as a mom of three active kids, has provided some great tips & recipes to get you started with healthy fueling choices for your sporty kids.
Seanna's Top Tips
Try to eat dinner together as a family
Make small swaps in your pantry for healthier options
Meal plan for the week ahead
Be a role model – eat healthy and be active with your kids
Eat fruits and vegetables every day
Good nutrition doesn't have to be hard. Eating well can be easy and convenient when you have the right information and tools.
Breakfast Burrito Recipe
Enjoy this high protein, filling, and healthy breakfast option for your busy mornings! Easy to make and something that will keep your kids feeling full until lunch.
Ingredients
2 whole wheat tortilla
1 tsp avocado oil
2 eggs
1/4 cup black beans
1/4 avocado sliced
2 tomato slices
3-4 slices red pepper
1 tbsp of onion, sliced or diced
Handful of lettuce or spinach
1 tbsp cheese
Salt and pepper to taste
Directions
Heat pan with avocado oil
Scramble eggs in pan and set aside
Layer remaining ingredients on tortilla
Top with eggs
Wrap and eat!
Like What You See?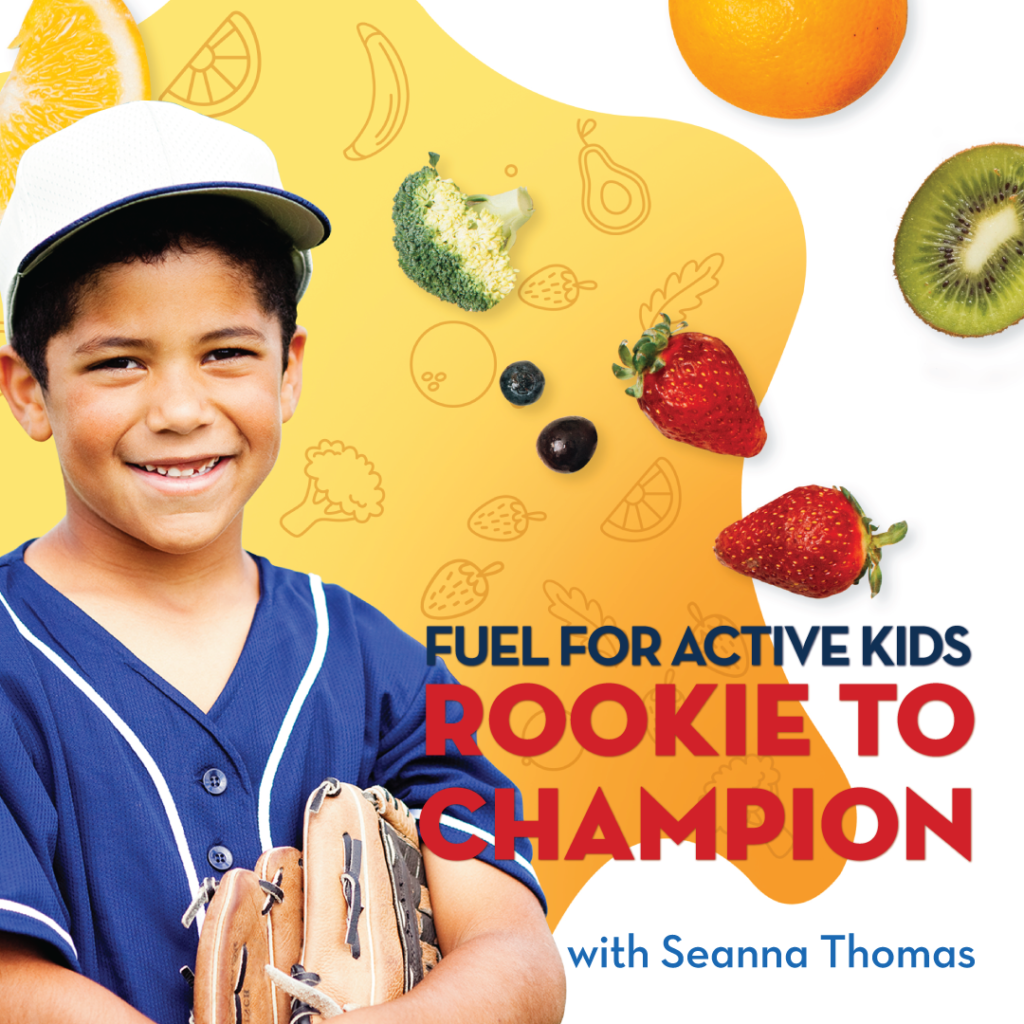 Want more tips and recipes? Join us online for a 6-week program that will give parents the knowledge to fuel their kids for their sport and athletic activities. Each one-hour session, conducted live on ZOOM, will include tips and tricks, easy kid friendly recipes, and live cooking demonstrations. Register online!