If you are a parent, you've likely dealt with the odd temper tantrum in your child, a blow up in a restaurant, an outburst over their not wanting to wear a certain coat, pair of shoes, underwear or whatever! These situations are normal and all part of parenting children and it is important to have the tools and techniques to respond appropriately. With the current situation of the global pandemic and the lack of in person socialization, chances are that everyone's stress levels and anxiety are much higher and big emotions are likely happening more often.
Regulation of Emotions
Some kids may be particularly prone to outbursts and struggle with emotional dysregulation – a term referring to difficulty coping with or handling intense emotions. Kids who are underregulated may be quick to respond with anger or irritability, while kids who are overregulated may hold everything inside, and perhaps get depressed or withdrawn. In either case, these kids are likely having difficulty thinking through and problem solving how to manage their feelings and expressing them in a way that is healthy.
Does any of this sound familiar? For example, a child who is quiet and accommodating at school, and then lets loose with you and their siblings when they are at home, and it is safer to do so?
Regardless of how dysregulation manifests, it usually means that kids are dealing with painful or difficult feelings, without the skills to figure out how to manage them on their own.

How Can a Parent Help
As a parent, we can help them make sense of these feelings. You can do this by modelling healthy ways to respond to your own feelings. For example, you can talk through how you have managed a situation that has provoked your own anger or sadness, or demonstrate how you take your own "time out" when you get overwhelmed.
Emotion-Focused Family Therapy (EFFT)
You can also draw on an approach called emotion-focused family therapy (EFFT). EFFT was first developed by Drs. Adele Lafrance and Joanne Dolhanty as a therapy for eating disorders, and was later adapted to help with other relationships. This model teaches parents skills to help their kids manage these big feelings in a healthy way. In other words, parents become empowered to be their children's emotional coach. While therapists can be extremely helpful, they likely won't spend much more than an hour a week with your child, and not all kids feel comfortable talking about their feelings to a stranger.
But with EFFT, you are the one who can really be an agent of change!
Five Steps of Emotion Coaching
There are five steps of emotion coaching:
ACKNOWLEDGE
To begin, parents need to acknowledge or attend to their child's emotion. For example, they may say, "It looks like something is bothering you."

NAME THE EMOTION
The next step is to label or name the emotion. For example, "You seem sad."

VALIDATE
Then the third step is to validate the emotion. This may sound easy, but can be tricky because it involves showing that you understand how your child is feeling, without jumping into helping them solve it or save them from their pain! Who doesn't want their child to feel better right away? Acknowledging that your child is in pain can be painful for you too! Depending on the situation, you might for example say, "I get how upsetting it must have felt to not be invited to the party when most of your friends were."

MEET THE NEED
Then the next step is to meet their need, which involves responding to the initial emotion they expressed. For example, if it was sadness, soothing them could be as simple as giving them a hug.

FIX OR PROBLEM SOLVE
Then the final step is to fix or problem solve the situation that gave rise to the emotion. If you have done the other steps, you may find that your child has already calmed down, and that the emotion may no longer feel so strong for them. But there may be times when you need to step in to help your child figure out how to manage the situation; for example, by helping her figure out how speak to her friends about a conflict, or intervening if your child has been a victim of bullying. (Source: Emotion Focused Family Therapy)
Following these steps will enable your child to feel understood, and will teach them how to identify his or her own painful feelings and self soothe.
Taking Care of Yourself
While all these suggestions may sound straightforward, change doesn't happen overnight. Helping our kids with their big emotions can be difficult, especially because we may also have our own big emotions!
If you are feeling overwhelmed — and don't feel bad, we all get overwhelmed — find ways to make space for yourself. This can mean doing 10 or 15 minutes of yoga or meditation before bed, making a pot of herbal tea, or drawing a bath with Epson salts. Admittedly, taking your own time out with young kids may be difficult. So it could even mean escaping to the bathroom and taking a few deep breaths!
More Information
For more information and support on this topic, check out the following online resources:
AboutKidsHealth Mental Health Learning Hub
This hub includes resources for parents on how to support your child's mental health and general well-being through physical activity, sleep and nutrition. It also provides information on the signs, symptoms and treatments of different mental health conditions, including anxiety, bipolar disorder, depression, behavioural disorders, anorexia nervosa and attention deficit hyperactivity disorder.
Advice on children's health, behaviour and growth – from before birth through the teen years. There is a section for kids to learn about emotions and how to deal with them.
This blog post is for general information only. It does not replace a diagnosis or medical advice from a health care professional who has examined your child and understands their unique needs. Please speak with your child's doctor to see if the content is suitable for your situation.
About the Author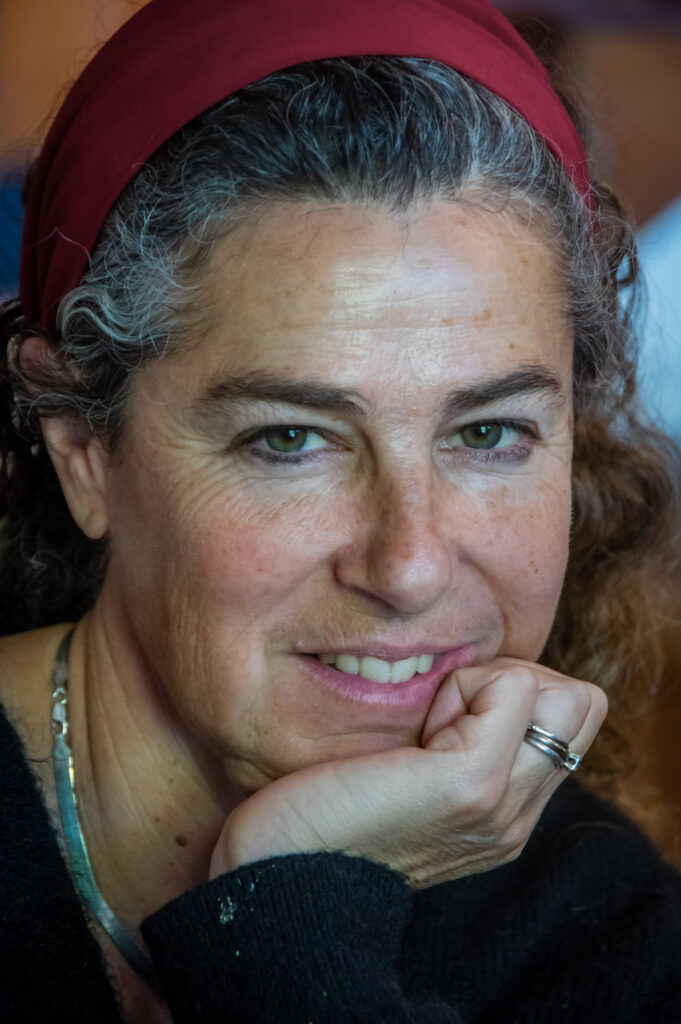 Diana Ballon is a health writer, specializing in mental health issues, fitness, health and wellness. You can follow her on Instagram at @dianamaryballon.