We asked one of our new Yoga instructors at Mayfair Parkway, Joanna, a Registered Psychotherapist, to talk about the benefits of yoga. Check out her article below.
Why Yoga?
Yoga is an ancient practice that has survived the fading path of 'the newest phase, craze or trend' of so many other fitness modalities which have come and gone. In fact, yoga is not primarily about fitness—it is a wellness practice! An authentic yoga class addresses all aspects of wellness: physical, emotional, mental and yes, spiritual.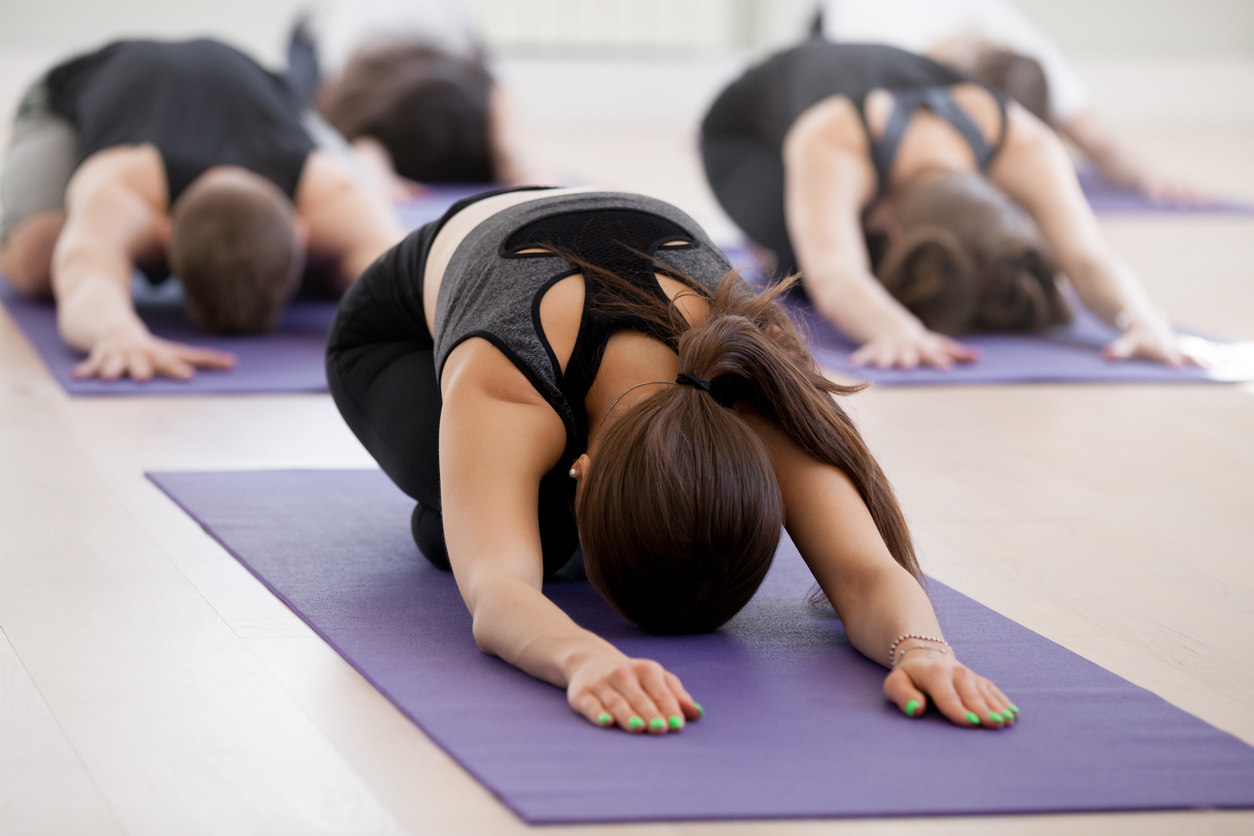 Yoga does address the physical aspects of fitness, including mobility, flexibility, strength and endurance; however, we approach and connect the flow of physical poses through essential yoga techniques such as breath work, meditation, mindfulness, and presence. These aspects of yoga allow for the exploration and discovery of self. We become conscious of how we are feeling both physically, as well as on a deeper, more intrinsic level.
As we tap into how the poses make us feel and follow the body sensations, we gradually become more attuned to listening to the body and to our self, connecting to our true essence and our natural inner wisdom. An authentic practice reminds us of who we are and what is truly important in life. It connects us to inner peace and joy so that we can live more fulfilling, content lives. This is the reason yoga continues to grow both in popularity as well as in the diversity of people it attracts.
According to Yogi Times, it is currently estimated that there are over 300 million yoga practitioners around the world with the number of practitioners in the USA having doubled in the past decade. (Source: https://www.yogitimes.com/article/ unstoppable-trend-yoga-infographic-business)
Who Can Do Yoga?
Well—everybody! There are so many different styles of yoga that there is bound to be a good fit for everyone! I encourage people to try a variety of classes and instructors until they find the right fit. And let's not forget an integral part of a yoga class is meditation. The renowned Stanford University psychologist, best selling author and yoga teacher, Kelly McGonigal, writes in her book, The Willpower Instinct: How Self-Control Works, Why It Matters, and What You Can Do to Get More of It: "Neuroscientists have discovered that when you ask the brain to meditate, it gets better not just at meditating, but at a wide range of self-control skills, including attention, focus, stress management, impulse control, and self-awareness."
Tell Us About Yourself
As a registered psychotherapist and committed yogi, I am passionate about all aspects of wellness. I've worked in the health and wellness field most of my life in various capacities, including teaching group fitness, Ballroom and Latin Dance as well as yoga.
I joined the Mayfair team this year as a yoga instructor and am enjoying getting to know the members. I am honoured to share my therapeutic method of practicing yoga with them.
Tell Us About Your Vinyasa Flow Classes
I incorporate some therapeutic skills in my yoga classes. We use the asanas not only for the physical benefits of yoga but also to address emotional and mental well-being. What I aim to do in my yoga classes is provide a safe space, a bit of a quiet haven from the outside world, so that we can mindfully concentrate on our own well-being. When we get still enough, quiet enough, we can listen better, and feel more. Yoga provides opportunities for reflection and introspection, so that we can re-connect to the essence of who we are and harness our own inner knowing in our daily lives.
By the end of class, I hope that you will feel rejuvenated and energized, yet at the same time feel calmer, more peaceful and perhaps more positive about life in general. Yoga is not only about the poses but about exploring and discovering self—rekindling that inner fire. For instance, we may use the asanas to discover and address tightness in the body. By combining that movement with therapeutic techniques such as mindfulness, meditation, visualization and breath work we may also explore, discover and release some of the restraints and tightness within ourselves. Where do we feel our energy? What do we find challenging? How can we work gently but firmly with our limitations? What are our boundaries? All these questions may be answered both on a physical level as well as an internal process.
Can You Give Some Examples of What Your Vinyasa Flow Yoga Class Might Look Like?
We always start by centering, and bringing the attention inwardly. This allows us to let go of our stresses, our worries and obligations—the perennial "to do" list. We set our intention for the class and then we interweave that intention through the flow of poses. For instance, if the intention is to reconnect to our own power, to tap into our inner strength, I choreograph the class so that we may instill that messaging through a set of Warrior poses using visualizations, affirmations, positive thinking.
What Benefits Can Members Expect In Your Classes?
In addition to all the benefits mentioned above, I strive to keep members motivated and interested by creating a different class each week. The classes vary in terms of difficulty — but I provide modifications. I encourage participants to adapt poses and movements to their unique abilities and to take a rest anytime they need.
The class is choreographed according to the intention, which is set at the beginning of class through my own words or an inspiring piece of poetry or writing or even music— sometimes through simple silence! The benefits of this type of yoga class are multi-dimensional, incorporating physical, emotional, mental and spiritual wellness.
When Are Yoga Classes at Mayfair Clubs?
Mayfair Clubs offers a variety of yoga classes at all three of our locations. Check out the full Group Fitness Schedule on our website.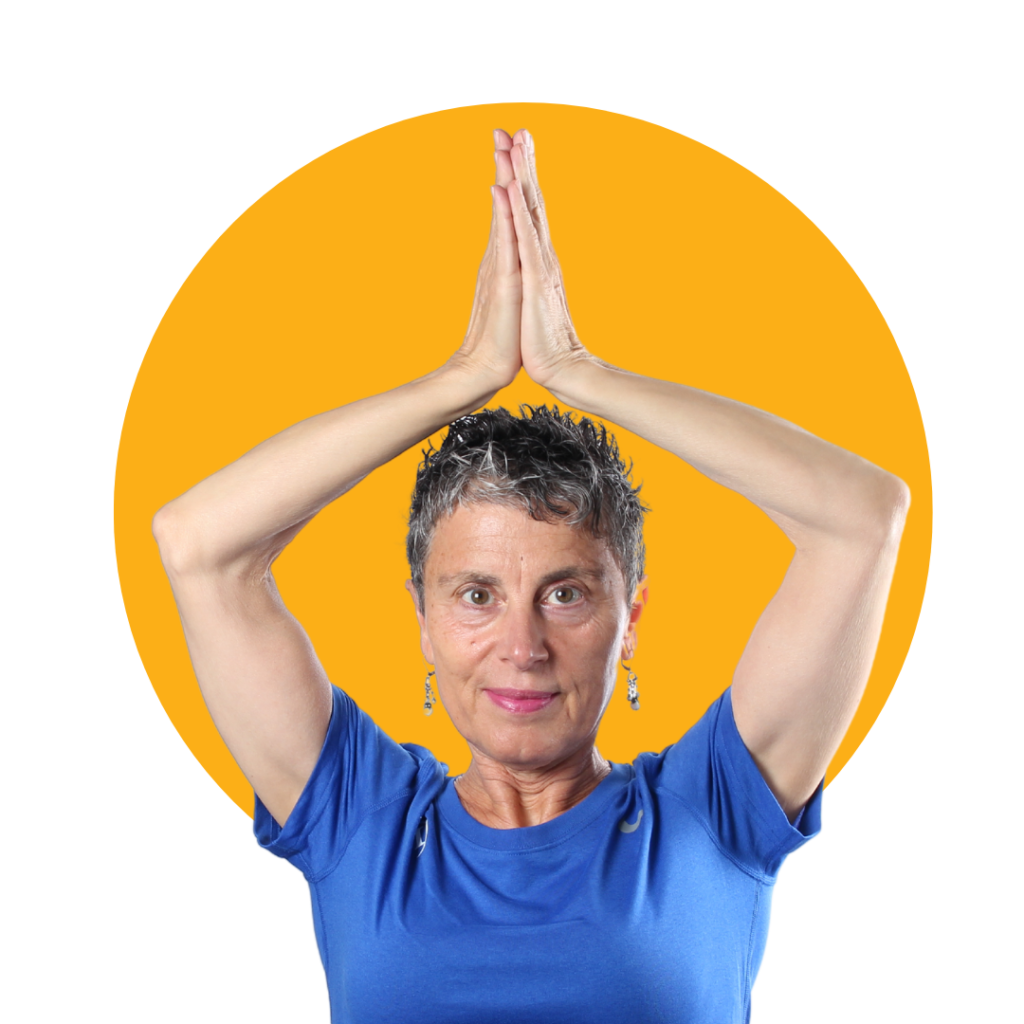 About the Author
Joanna has stepped into the spotlight with grace and calm. Just being around her will cause your stress level to drop. She is a knowledgeable, thoughtful, and caring yoga teacher. Come out and join one of her classes – you will be hooked!
Joanna works at our Mayfair Parkway location and teaches on the following schedule:
Fridays at 1:00 pm
Sundays at 11:15 am