Transition Back to Fitness Injury Free with Registered Massage Therapy
After a long two years of pandemic madness, things are feeling almost normal again. The Mayfair Clubs Wellness staff has been working throughout the pandemic, but are thrilled to see many members back and working out again. While it is a relief to get back to a fitness routine, there is a risk of doing too much too soon. Massage therapy can help you transition back to a healthy routine with less injuries and a greater sense of well being in more ways than you might think.
What Can Registered Massage Therapists (RMTs) Do For You?
Many people view massage therapy as a great avenue for relaxation. And yes! Absolutely. Healthy intuitive therapeutic touch can be physically, mentally, and emotionally healing, especially after almost two years of some form of isolation. However, massage therapy can do so much more to help keep you injury free as you return to a regular exercise routine.
RMTs are trained in the assessment and treatment of:
Joint dysfunction and pain
Muscular-skeletal related aches and arthritis
Repetitive strain injuries
Postural imbalances
Acute and chronic injuries (i.e. sprains, whiplash, muscle spasms, tendon tears),
Headaches
Lymphatic drainage
Sciatica
Scar tissue
Post surgical rehabilitation
Pregnancy related joint and muscle pain
Exercise and stretching protocols
Hydrotherapy modalities
How Often Should You Book a Treatment?
This is a very common question. And the answer is "it depends". Regular weekly or monthly massage therapy can catch and treat imbalances before they launch into more serious conditions like tennis elbow, rotator cuff tears, and sciatic nerve impingement. It is easier to resolve issues in the earlier stages with a minimal number of treatments, before they transition into full blown injuries, and pull you back out of the gym. More serious injuries usually require a larger number of treatments. However, every person, and every injury is different. Your therapist will assess and discuss a treatment plan appropriate for you.
Deep Tissue Massage – How Deep is Deep?
RMTs are asked all the time – "how deep is deep?" Well. The answer is yet again "it depends". Every client is unique. A person's response to pressure, response to "pain", and ability to accept a treatment is different. Every injury and every condition is unique to each person and can change day-by-day. Pre-existing health conditions, medications and goals of treatment all play a role in determining how deep is appropriate in a particular treatment. Often clients come in and ask for a deep tissue treatment without knowing what is appropriate. This is a very subjective term for both client and therapist. The key is appropriate assessment, treatment planning and excellent communication between you and your therapist before, during and after treatment to ensure a safe and effective massage therapy experience.
Working Remotely?
Working from home using less than optimal kitchen tables or slumped on your couch with your laptop has most certainly induced a new level of back and neck pain. Sweatpants have their merits but so do ergonomically sound workspaces. Massage therapists can help alleviate the muscle pain, headaches, and carpal tunnel symptoms – but also guide you through some take home exercises, stretches and postural adaptations that will help you manage your at-home workload with less pain.
Back on the Courts – Tennis Elbow – Can Massage Therapy Help?
Lateral epicondylitis is a repetitive strain condition often experienced by athletes in racquet sports. This stubborn condition can also creep up in other activities that heavily use the arms such as gardening, carpentry, weightlifting, etc. If you are experiencing some of the following symptoms you may have the dreaded "tennis elbow".
Tenderness and stiffness in the outside of your elbow
Painful and/or weak grip strength
Muscle soreness in the forearms
Movement in the wrist creates pain in the forearms
Massage therapy modalities can:
Help reduce inflammation and swelling
Reduce increased tone in associated soft tissues
Reduce spasm and trigger points
Increase local circulation
Address scar tissue and adhesions
Promote healing and joint function
In addition, your RMT can provide remedial exercises and stretching techniques to aid in your recovery and help in prevention of reoccurrence.
Is it Safe to Book a Massage During COVID?
Mayfair Clubs works hard to maintain a safe environment for the staff and members. RMTs, like front-line workers, are trained in infection control protocols and as a part of the Mayfair team, are fully vaccinated. The entire Wellness staff welcome you back and look forward to working with you to help keep you healthy and strong as you return to the Club. If you have any questions about how massage therapy can help you, please stop in and ask!
Just a reminder, November and December tend to be our "busy season" due to the end of year use of insurance benefits. We do recommend you consider using them throughout the year as opposed to binge using them in December. Book ahead to ensure you get the times that work best for your schedule.
Learn more about our services and how to book on our website.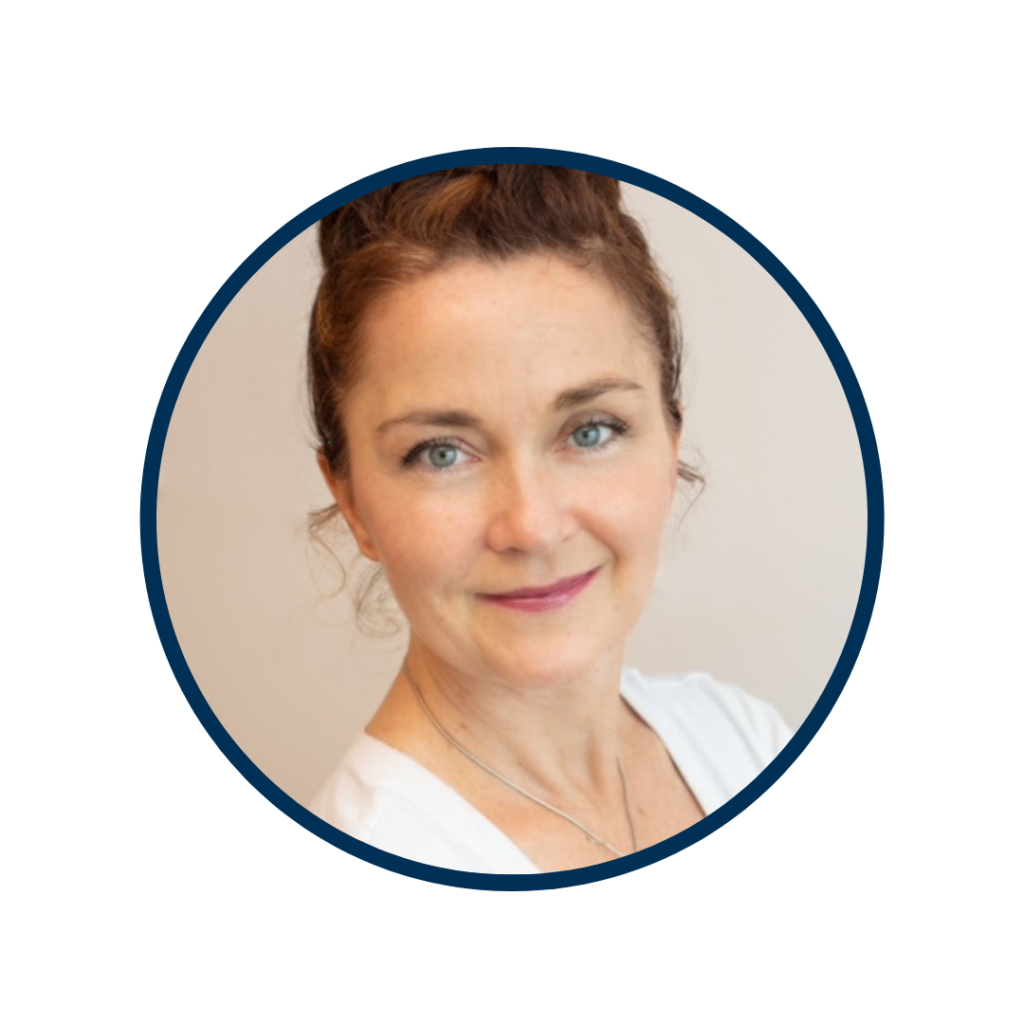 About the Author
Anne King is a Registered Massage Therapist at our Mayfair Lakeshore location.