Enjoy the Experience of Mayfair
Learn more about Non Member Services
Non Members Welcome
Non-Members can experience many of the programs, services and amenities that are part of the Mayfair Clubs experience. Everyone is welcome at Mayfair!
Guest Policy:
If you'd like to visit our Club, you will need to complete our online Guest Waiver and Information form (linked below) to the Club where you are playing prior to arrival.
All Guest fees ($25) will be charged to the hosting Mayfair Member.
Upon Check-in:

Guests to provide Mayfair Clubs with valid Photo ID
Completed Guest Waivers emailed to Front Desk prior to arrival
Guests may visit Mayfair Clubs once each month to a maximum of 6 times within a 12 month period

Members are to accompany their Guest at check-in and while the Guest is in the Club at all times
Guests 17 years of age & under (minor) must be accompanied by a Parent
Member upon check-in and while in the Club
For the complete Guest Policy information or if you have additional questions, please speak with your Club Manager.
Adult Guest Waiver
Minor Guest Waiver Form (Under the Age of 18)
If you have questions, you can also email the Front Desk:
During Your Visit:
Please arrive 15-20 minutes prior to your booking so that you can complete the Guest intake process. Members must arrive together with their guests.
Non Member Services and Programs
Please find below the list of services that are available for non-members:
Kids Camps
Mayfair Clubs has been offering Kids Sports camps for summer, holidays, and school breaks since 1998. We offer a variety of camps and have been listed in the top ten list by BlogTO for camps. Choose from full day Tennis, Squash, Multi Sport and more. We offer before and after care as well as catered meals in our safe, air conditioned facilities. All of our instructors have the appropriate sport and child care worker certifications.
Swim Lessons
Non-members are welcome to register for swimming lessons at our facilities. We run Lifesaving Society programming including a swim for life program, which stresses lots of in-water practice to develop solid swimming strokes and skills in a fun learning environment. Learn more.
Wellness Spa
Members, Guests and Visitors are invited to choose from a wide range of relaxing therapeutics and services. The Mayfair Wellness Spa provides comprehensive care with personal esthetics services offered by qualified wellness professionals. We offer premium products, combined with the highest quality therapy, to enhance your health and harmony. All treatments are part of your overall wellness program, and are customized to meet specific personal needs and goals. Learn more.
Sports Clinic
The Mayfair Sports Clinic provides comprehensive care to Members, their families and Guests, as well as Visitors, with specialized sports medicine services offered by qualified wellness professionals. All treatments are part of your overall wellness program, and are customized to meet specific personal needs and goals. Our team of professionally certified Doctors of Chiropractic, Registered Massage Therapists, and Physiotherapists bring extensive experience and expertise to help you achieve your best total body health. Learn more.
Bistro
Non-members are welcome to come and enjoy a meal or a drink in our facilities. We also offer event hosting and catering within our facilities. Learn more.
Sports Shop
Mayfair Sports Shops at Toronto Parkway and Toronto Lakeshore offer a selection of gear related to activity at each Club. So if you've forgotten, broken or seen something you want, you can get it here. Select from a wide range of familiar brands of quality apparel, equipment, racquets, accessories and services available to Members and guests. Learn more.
Club Notifications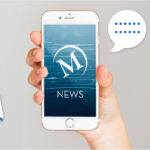 Click here for the latest club notifications!
Stay safe.
Join Mayfair Today
Learn More about Non Members