2023 Mayfair Uptown Pickleball Club Championships
Come and battle it out with the best Pickleball players at Mayfair Clubs. This event is open to all Mayfair Clubs Members and teams can consist of 2 men, 2 women or a man and a woman.
4.0 Doubles Monday June 5th 6:30-9:30pm
3.0 Doubles Tuesday June 6th 6:30-9:30pm
3.5 Doubles Wednesday June 7th 6:30-9:30pm
Semi-Finals and Finals Night Thursday June 8th 6:30-9:30pm
Details:
Doubles teams can consist of 2 women, 2 men or a man and a woman.
Entry Fee: $40.00 per player which includes a round robin format ( minimum 3 matches) plus semi finals and finals for those teams that advance through the round robin.
All players also receive a drink during Finals Night.
How to Register:
Registration opens on the Mayfair App on April 6th. Access the Mayfair Member App, select the Pickleball tile, select West as your location, click the Programs tab, search the date of your event. You will need to also add your partners name when registering.
Please Note:
All matches will be played at Mayfair West.
We reserve the right to combine events if a division doesn't have enough teams to run a round robin.
All event players in attendance for Finals Night will receive a ticket for one free drink.
Events are open to all members in good standing from any Mayfair Clubs location.
Club Notifications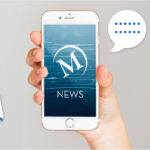 Click here for the latest club notifications!
Stay safe.
Join Mayfair Today
Learn More about Tournaments Parkway