Kids Fitness Programs
Fitness Programs and Fun for Kids
Kids Programs
We offer a variety of Kids Programs at all three of our locations. These programs are open to Members and Non Members. If you're looking for Tennis, Squash, Golf and Swim programs for kids – please visit those pages for more details and registration. Registration and information for our sports programs for karate, basketball, golf, & yoga are below.
Quick Links
Frequently Asked Questions | Program Disclaimers & Policies
Parkway Programs
West Programs
Lakeshore Programs
Club Notifications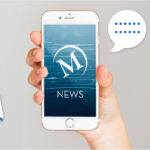 Click here for the latest club notifications!
Stay safe.
Adult Virtual Programs

Join Us Online! Social Events & Programs for Adults. Learn more!
Join Mayfair Today
Learn More about Kids Programming