Mayfair Member Spotlight
Our Mayfair Member for the month of February is Parkway member Liam Draxl!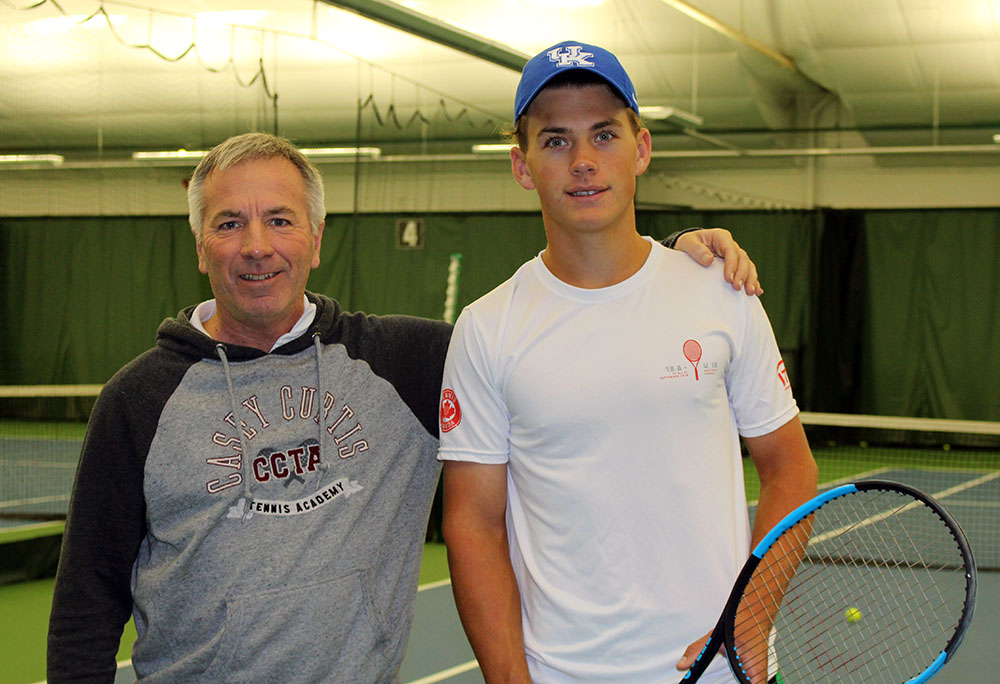 Why Liam?
Liam has been tearing up the World's Junior tennis scene lately! Beginning in late fall of this year and carrying on through the start of 2019, Liam has skyrocketed up the rankings to become a current World Junior Ranking of number 20.  Following his Australian Open performance, his ranking will be 18.
Over the past two months, Liam has defeated three top 10 ITF ranked juniors, including the number one seed at the Junior Australian Open whom Liam defeated 6-3 6-0 at Traralgon, Australia. Playing in the round of 16 at the Junior Australian Open, Liam again played the first seed, but came up a bit short this time losing 6-4, 7-5. Liam's future plans are to play other Junior Grand Slam tournaments, and to start focusing more on participating in professional tennis events. This outstanding 17-year-old began training privately with our very own Coach Casey Curtis at the age of 8 years old.
Q & A with Liam
We were able to sit down with Liam and ask him a couple of questions. Check out his responses below:
---
1) When did you first start playing tennis and why?
I started playing when I was around 4 years of age.  My dad is a head pro so I was always around tennis.
2) Did you always have a passion for tennis?
Yes I have always loved to play.
3) What is it that you love about the sport of tennis?
When I was younger, it was just fun and as I got better, I discovered that I really loved to compete.
4) How has tennis helped you or changed you as a person?
I think it's helped me learn how to socialize and interact with others and to be independent. When you are travelling to tournaments, you need to be responsible and organized.  You need to learn how to deal with others both on and off the court.
5) What do you like to do when you're not playing tennis?
I like to golf and play Fortnight and just hang out with my friends.
6) What advice do you have for young tennis players trying to follow in your footsteps?
That you should play the sport because you love it, regardless of what level player you are.  Tennis is a great sport for anyone.
7) What's next for you in tennis?
I am continuing to work on my game and my goal is to play the Junior Slams in 2019 as well as some entry level professional tournaments.
8) What is your ultimate personal goal in tennis?
I want to become the best tennis player that I can be – whatever that turns out to be.
---
Thanks for being our Member Spotlight Liam! We wish you all the best in the future! Everyone at Mayfair Clubs is cheering you on!