Remembering Garry Zentil and the Charity Spin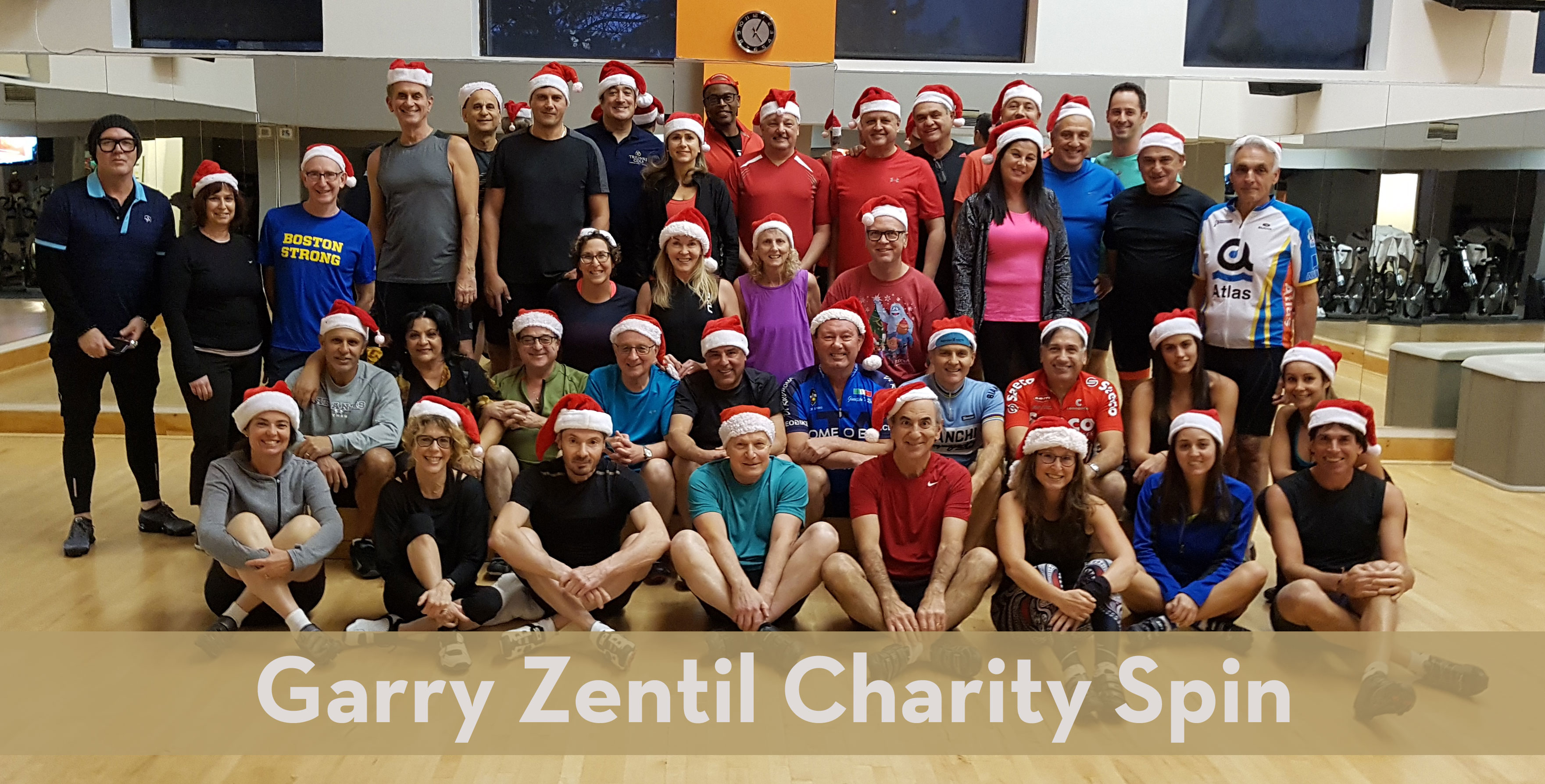 This November we celebrated our ninth and final "Garry Zentil Charity Spin" at Mayfair West in support of The Toronto Star's Santa Claus Fund and our DEAR friend Garry Zentil.
It was Garry's idea to lead and launch – along with 30 of his friends – the annual, one-hour long, fundraising spin class to raise money for the Toronto Star Santa Claus fund, an event that would combine both his passion for fitness and doing good for the community.
"He viewed our group as being lucky to have the opportunity to do the things we do and that we should be cognizant of others." says Celeste who met Garry in high school and later became one of his closest friends.  Zentil died unexpectedly, at the age of 55, leaving behind his wife and three children, after running the Spin-a-Thon for three years and raising over $20,000.
For the last 7 years, Celeste has been continuing the memory of his friend, by organizing and participating in the event every year.  "I have been privileged and honoured to have been able to carry on this event in honour of our friend Garry Zentil.  The success of the Garry Zentil Charity Spin is attributable directly to a great group of Mayfair spinners who loved and admired Garry. Garry was our friend, our spinning companion and our leader. We still miss him very much."  Celeste also acknowledges the support and encouragement he received throughout these years from Garry's assistant, Rose Feliz, the staff and management at Mayfair, especially Victoria Whitmey, as well as Garry's family.  "I could not have done this alone and especially without Rose and Victoria helping in every way."
The Garry Zentil Charity Spin has managed to raise $90,350 over the years, including $9,500 from this year for the Toronto Star Santa Claus fund.
The Toronto Star Santa Claus Fund is a registered children's charity that provides 45,000 underprivileged children with a gift at Christmas. Founded in 1906 by Star publisher Joseph Atkinson, The Toronto Star Santa Claus Fund has raised millions of dollars over the years and provided hundreds of thousands of children with a decorated gift box containing warm clothing, a toy, book, candy and dental hygiene items.
We'd like to give a big thank you to everyone who donated, spun and helped organize this event over the course of its duration, with a massive thank you to Celeste for taking the time out of his schedule to organize this incredible night. The event couldn't have been the success it was without him!
Celeste Iacobelli describes Garry in these words, "For those that knew Garry Zentil, they will remember a gentle man who always smiled, never had a bad word about anyone, treated everyone with equal respect and enjoyed his friends.  When it came to having heart, Garry was a giant."
We miss you Garry!