Effective September 1st All Pickleball Court Bookings will be on the half hour.
Play Indoors at Mayfair Lakeshore
$10 per court hour* (Price will increase to $14 per court per hour once the new indoor courts are available).
Members can book online, using their motion vibe app
Court bookings are open 7 days prior
Play Outdoors at Mayfair Lakeshore
Outdoor Court Hours (Seasonal)
Monday – Friday: 7:30am – 8:30pm (last booking at 7:30pm)
Saturday & Sunday: 9:30am – 8:30pm (last booking at 7:30pm)
$10 per court hour
Rain Policy (Outdoor Courts Only)
Do not assume your court is cancelled due to inclement weather, ALWAYS call the club to verify.
If it rains in the first 30 minutes of your court time, you will receive a refund for your court fee.
If it rains in the last 30 minutes of your court time, there will be no refunds of your court fee.
Rules and Regulations
Before You Visit:
All players will need to book their court time in advance. Active members can book via the Mayfair Clubs Member app. Inactive Members and Non Members can book by contacting the Front Desk 416-466-3777 or lakeshorefd@mayfairclubs.com.
All players will need to complete the Player Waiver Form. You can either print off your completed waiver form and bring with you to the club or email it to the Front Desk at lakeshorefd@mayfairclubs.com.
If you are bringing a guest, please be sure to review and complete the Guest Waiver form located in the Guest Policy section below.
Please arrive 15 minutes before your court booking time.
If it is your first time playing, the Player and/or Guest Waivers and Liability forms must be complete before you can go on court.
What to Bring:
Outdoor/indoor pickleball balls. Balls will also be for sale at the club.
Drinks will also be for sale at the club.
Pickleball Paddle
When leaving the court, please remove all items (balls, drink containers, etc.) and dispose of them in the trash bins.
During Your Visit:
Indoor Court is located in the multigym and can be accessed through the Fitness Centre.
The Outdoor Courts can be accessed from the back entrance located at the end of the Squash court gallery.
Some spectator seating will be available but we do not recommend bringing spectators.
All players MUST be courtside 5 minutes before their scheduled court time.
Guest Policy
If you would like to bring a guest to our facilities, you and your guest will need to follow the same Mayfair Member policies for usage of our facilities in additional to our policies for Guests.
NON MEMBER/UPTOWN players wanting to do live ball clinics, round robins etc. MUST BE A GUEST of a member in that specific event (Live Ball, Clinic, Round Robin, etc.) in order to be able to play.
Before Your Visit:
All Guests will need to complete our online Guest Waiver and Information form prior to arrival.
If you have questions, you can also email the Front Desk at lakeshorefd@mayfairclubs.com.
During Your Visit:
Please arrive 15-20 minutes prior to your court booking so that you can complete the Guest intake process. Members must arrive together with their guests.
Guest Policy:
All Guest fees will be charged to the hosting Mayfair Member.
Upon Check-in:

Guests to provide Mayfair Clubs with valid Photo ID
Completed Guest Waivers emailed to Front Desk prior to arrival
Guests may visit Mayfair Clubs once each month to a maximum of 6 times within a 12 month period

Members are to accompany their Guest at check-in and while the Guest is in the Club at all times
Guests 17 years of age & under (minor) must be accompanied by a Parent
Member upon check-in and while in the Club
For the complete Guest Policy information or if you have additional questions, please speak with your Club Manager.
Cancellation Policy
If you cancel or withdraw from any Pickleball program, round robin, tournament or lesson within 2 days of the start date you will be charged the full entry fee.
Need Pickleball Gear?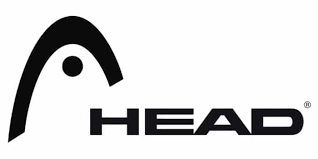 Check out the latest products from HEAD in our Sports Shop.
Join Mayfair Today
Learn More about Lakeshore Court Booking