Family Baking with Pam Sweets
Registration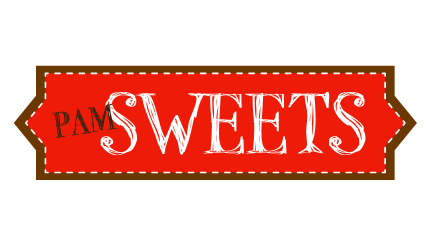 Family Baking with Pam Sweets
Program Start Date: Wednesday June 10th, 2020
---
This live and interactive family activity will feature guided baking sessions with chef, Pam Anderson*, as well as some fun games and entertainment while your sweet treats are in the oven. All the pre-measured ingredients and fun, surprise games will be brought right to your doorstep via contact less delivery. Join other parents and kids as you get together to bake delectable sweet treats.
* Pam Anderson, owner of Pam Sweets and a Mayfair member, graduated from Cornell University with a degree in Nutrition. She also received her Grand Diplôme from La Varenne École de Cuisine in Paris France. Pam specializes in delicious creations for your sweet tooth!
Schedule and Session Details
---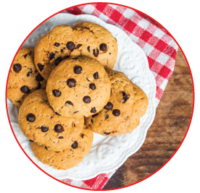 SESSION 1: OLD FASHIONED CHOCOLATE CHIP COOKIES
Wednesday June 10th
2:00 – 2:45 p.m.
These yummy cookies are great for a snack or dessert with your family and friends for any occasion. There won't be any leftovers once you try one!
---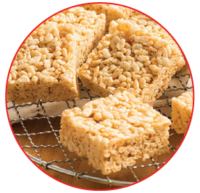 SESSION 2: YUMMY & FUN RICE KRISPIE TREATS
Wednesday June 17th
2:00 – 2:45 p.m.
This family favourite gets a fresh makeover with a touch of chocolate and sprinkles. Wrap them up for dad for a special Father's Day treat!
---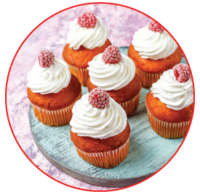 SESSION 3: VANILLA CUPCAKES WITH FROSTING
Wednesday June 24th
2:00 – 2:45 p.m.
Easy-to-bake cupcakes that can be used for any special occasion. Fun to decorate with family & friends. Go wild and use as many sprinkles as you'd like!
---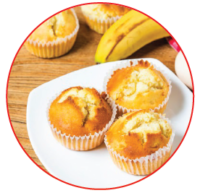 SESSION 4: PERFECT BANANA CHOCOLATE CHIP MUFFINS
Wednesday July 8th
2:00 – 2:45 p.m.
Great for breakfast and any time sweet treat. So yummy and delicious, they will be gone before you know it!
---
Pricing Details:
PRICING FOR CLASS ONLY:
Price per One Session: $15 + HST
PRICING FOR CLASS & INGREDIENTS ONLY:
Price per One Session: $30 + HST
Note: Participants need to pick up ingredients from Mayfair Lakeshore location
PRICING FOR CLASS WITH INGREDIENTS & DELIVERY:
Price per One Session: $50 + HST
Other Details:
– Maximum of 10 families per class
– Recipes serve family of 4
– Registration closes end of day the
– Monday before
– ZOOM call access and instructions sent
via email
– Contactless delivery of Ingredients
Package on the Tuesday before each event.
*PLEASE NOTE:
Delivery available to addresses within 20
km of our Mayfair Parkway location.
Workshop Sessions are open to both Mayfair Clubs members and non-members. Members from all club locations are welcome to participate.
All you need to do is pre-heat the oven, sign into Zoom and get ready to bake with your Mayfair Friends & Pam Sweets!
---
Register Now:
Email us at online@mayfairclubs.com for more information and to submit your completed registration form.