Written by Michael Emmett, Tennis Pro, Mayfair Lakeshore
More than 7 months ago, Bianca Andreescu set the country on fire as she captured her first Grand Slam championship, a memorable Saturday afternoon in early September, as she beat 23-time Grand Slam champion Serena Williams in straight sets in front of a hostile New York crowd. It put an exclamation mark on a fantastic year for Canadian tennis.
---
Canada: A Tennis Powerhouse
A year later, with so much time on our hands to reflect, 2019 will go down in the annals of Canadian tennis history as the best ever! As we evaluate the current crop of talent, and it is as good as it has ever been, it's obvious we're well situated in both the men's game & the women's game to continue our run to another major title.
It used to be that when you talked about Canadian tennis, you'd refer to our cupboards being bare, well, times have changed, and the cupboards are fully stocked. Canada is a tennis powerhouse and the rest of the world is taking notice.
---
The Effects of the Pandemic
So, here we sit, in the middle of April, unsure when the next professional tennis match will take place, as we all stay at home, amidst this Coronavirus pandemic. It's a shocking environment, we are all forced to endure, one that can't end soon enough. The virus has knocked out over almost 200 countries worldwide and the possibility of ATP or WTA tennis, anytime soon, seems like a pipe dream.
For most, tennis is an after thought at this juncture of the pandemic, however, when the weather gets a little warmer and the powers that be allow us out of captivity, we know tennis will be booming, maybe more than ever before.
---
The Next Grand Slam
The next scheduled Grand Slam is the US Open in late August. This event is dangling by a thread and could get cancelled at any moment. If Wimbledon can shut its doors – one of the most iconic venues in the world – it wouldn't surprise me to see the folks in New York follow suit.
With New York being ravaged by the virus, more than any other city in the world, government officials are suggesting, if the event were to happen, it would take place with empty stadiums. How could they possibly risk everything by allowing fans in the seats? The tournament is over 4 months away, nonetheless, these decisions need to be made quickly. The organizers are way behind schedule, for obvious reasons, so stay tuned, we should be hearing a definitive answer in the weeks to come.
---
Return to the Courts
When the professional game does return, who has the best shot at matching Bianca's incredible feat of winning a grand slam, in terms of Canadians? Is it Bianca herself? With all this time off, has her knee problem had time to heal? The folks in her camp have been extremely cautious, and rightfully so, about leaking any information to the media about this nagging injury.
Let's hope she's 100 percent and can continue her mastery of 2019. Remember, she had 3 gargantuan wins – first it was Indian Wells, then it was the Rogers Cup & finally it was the US Open. These 3 events had fields equivalent to the majors, so one could argue, any of the three could be categorized as her 'best' win. Just over a year ago, when she exploded onto the scene and won the Indian Wells event, tennis pundits were calling this a colossal win for Canadian tennis.
A win of this magnitude was classified, in some circles, as the best moment in our country's rich tennis history. And then she went on to win the Roger's Cup! A Canadian athlete winning the 'Canadian Open' in their hometown. How could it get any better than that? Hopefully, for the first time in her young, brilliant career, when the action resumes, she can play for an extended period-of-time, injury free and continue her prodigious sprint on the WTA tour. She has gobs of talent and can be the dominating force on the tour for the next decade, if she remains healthy.
She is also the most feared player on the WTA tour and Serena Williams made this very point. Last August, when standing with her team at the US open draw ceremony, Serena pointed to Bianca's name and said "that's who I'm going to play in the final." Wouldn't you know it – she was right! So you say, enough of Bianca – who else can be a factor?
---
What About the Others?
Remember in November, we witnessed that riveting, captivating Davis Cup jaunt all the way to the final?
Denis Shapovalov, fresh off his first ATP tour win in Stockholm, and Vasek Pospisil, who had recently beaten Russian top-10 player Karen Khachenov at the US Open, carried the country with improbable wins over Italy, USA, Australia and Russia. This was the pinnacle for these 2 guys, and the teamwork they demonstrated for those 6 days in Madrid was one of the coolest things I've ever seen on a tennis court.
This was a major statement to the tennis community. We came within an eyelash of winning the quintessential Davis Cup in Madrid vs. Nadal's Spanish team. This was a signature moment for our country in terms of tennis. The Davis Cup is littered with history and to make our mark in Spain, with the new format, is something Canadian tennis fans will cherish for years to come.
It didn't quite have the storybook ending we were all yearning for, however, what it did demonstrate is the fact that we have 4 Canadian men, ranked in top-100, who are capable of producing at any time.
Felix Auger Aliassime, in February of this year, was playing exceptional tennis in Europe with back-to-back finals appearances. Felix had several impressive wins before losing to Monfils in Rotterdam and Tsitsipas in Marseille.
Felix is gunning big time for his first ever ATP tour win (currently 0-5 in finals) and, as his game continues to climb, this monkey-off-the-back tournament win is just around the corner. Felix was gaining momentum and this virus setback hurt this supremely talented Canadian more than anybody on the tour – a real shame, this pandemic couldn't have come at a worse time!
The 4th of our Canadian men, currently ranked #30 on the ATP tour is Milos Raonic. In the year's only grand slam to date – The Australian Open – Milos, who is the forgotten man in terms of Canadians and their chances of winning a major, had an impressive march to the quarterfinals.
He beat Cilic & Tsitsipas, both in straight sets, to set up an interesting encounter with world #1 Novak Djokovic. Milos, as we all know by now, lost to the eventual champion in 3 sets. He looked like the Milos of old, however – remember in 2016 when he played in the Wimbledon Final (and lost to Andy Murray) – a player, at any given time, that can beat any of the game's superstars.
When considering Canada's best chances at another major – it would be foolish to write off Milos' chances, with one of the best serves of all time, this guy is capable of producing at a grand slam, especially at Wimbledon.
We can't forget about Genie Bouchard & Leylah Fernandez. It wasn't that long ago that Genie was playing in the Wimbledon final. Now she sits at #341 in the world. Let's see if she can right the ship and get back to her old form?
As for Leylah, she took the country by storm, just recently in February, in Acapulco, when she made it to the final before losing a thriller to Heather Watson in 3 heart-pounding sets. Leylah, just 17 years old, and ranked #118, can't be overlooked when you're talking about Canadians on the professional tours. She has the goods; the question is, can she win with so little experience?
---
Final Thoughts
So there you have it, 7 Canadians who can't wait to get back on the courts to hunt down the ultimate prize – a Grand Slam. With Wimbledon cancelled and the US Open on life support, there may be only one more chance in 2020 – the French Open in September. Let's hope and pray, the greatest sport of all can return sometime soon, and our young Canadians can chase the summit of all goals – a major championship!
---
More About the Author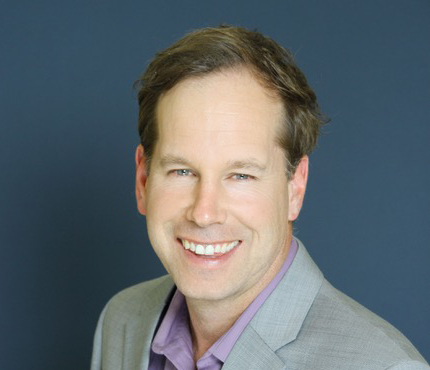 Michael Emmett is a Tennis Pro at Mayfair Lakeshore. He lives in Toronto and is also a local Real Estate Agent.