Member Spotlight: Andreea Dragulescu
Mayfair Member Spotlight
Our Mayfair Member for the month of June is Andreea Dragulescu from Mayfair Lakeshore!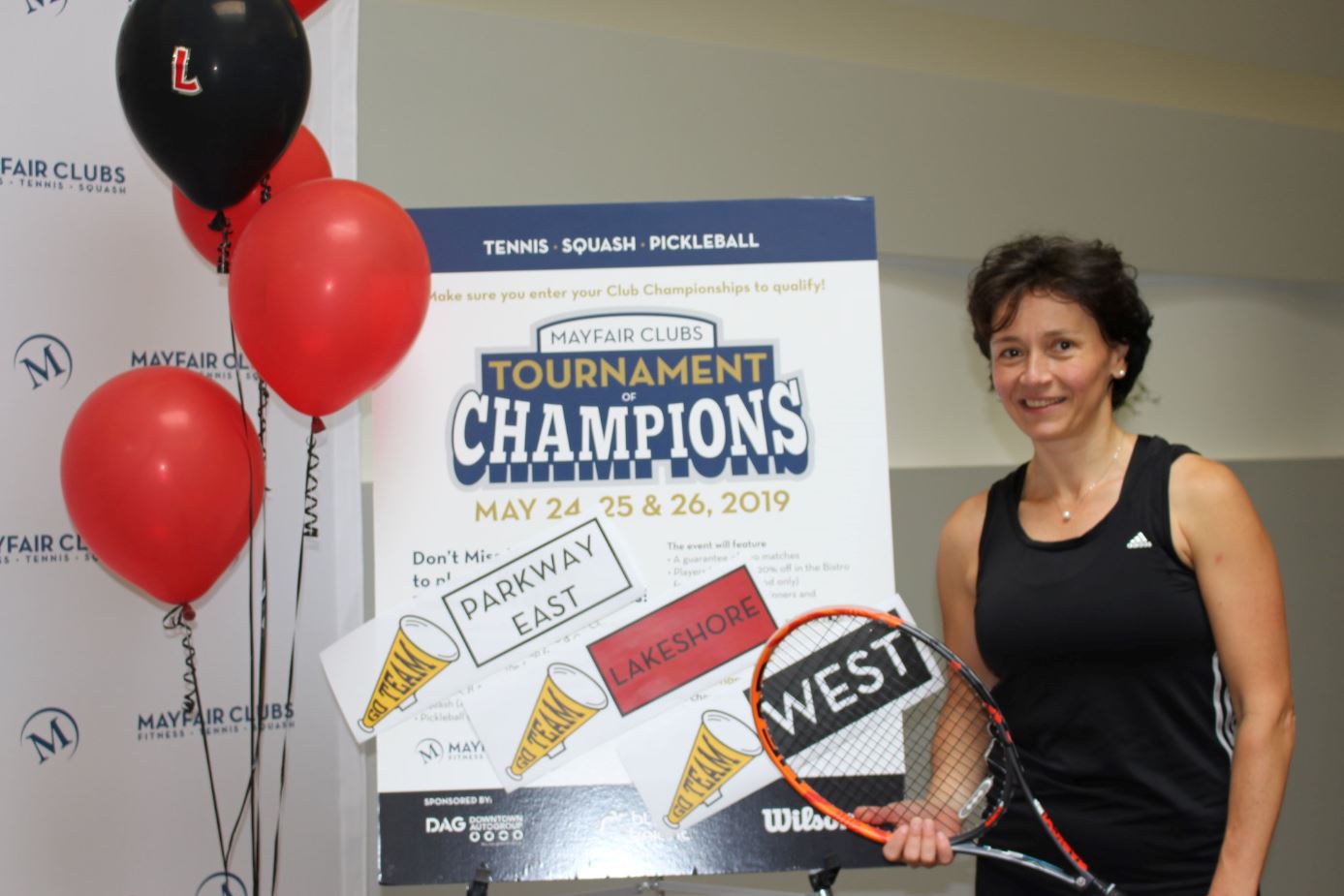 Why Andreea?
Andreea has been an active member at Mayfair Lakeshore since 2012. This year, she won the Ladies "A" Singles Tennis Club Championships at all three Mayfair locations, as well as the Ladies Doubles at Mayfair Parkway!
Professionally, Andreea is a Pediatric Cardiologist at the Hospital for Sick Children and an Associate Professor at the University of Toronto. Originally from Romania, Andreea has international experience in the healthcare industry, including France and England before moving to Canada. She enjoys combining all of her passions –  clinical work, research, and teaching, in her job. When not working or playing tennis, Andreea enjoys meeting friends, listening to music (classic, jazz, opera), participating in other sports (skiing, swimming, cycling), and travelling.
More About Andreea
We asked Andreea the following questions, check out her responses below:
When did you first start playing tennis and why?
Andreea: I occasionally hit the ball as a young kid but 2012 summer was my first time joining a tennis club. I started because I wanted to pick up a sport again after I moved to Toronto. I picked tennis as my brother plays tennis and I thought it would be a great sport to play for many years to come, make friends and get fit.
What is it that you love about tennis?
Andreea: All of it 🙂 I really enjoy the actual physical exercise of running and hitting the ball, the different strategies for playing singles and doubles, the competition, and the social side of it.
How has tennis helped you or changed you as a person?
Andreea: Tennis has helped me in a lot of ways. I got to meet a lot of wonderful people, many of them who became good friends. Moreover, it helped me get through tough periods by giving me a purpose and keeping me motivated to get better. Above all, it makes me happy, being out on the court, making a good shot, playing a good point, and being part of a team.
What advice do you have for young tennis players?
Andreea: Don't stop having fun and enjoying it!
Who is your favourite tennis player and why?
Andreea: My favourite tennis player is Roger Federer for his class on and off the court.