West Kid's Programs
Fitness Programs and Fun for Kids
Instructions for How to Register
Members and Guests
You will need to create a new Kids Programs account in order to register or login in with your existing account. You will be prompted to do so once you go to register for a program. Your existing Mayfair Clubs Member app login details are not connected to this platform. You need to use our Kids Programs software to register for our Kids Programs.
You will be able to add your children and manage your account details once you've created an account.
Upon check out, you will need to indicate whether you are a member or a guest.
If you are a member but your child is not, you will need to register your child as a guest.
If you incorrectly register as a member and your account isn't in our member database or is not currently active, you will be charged the Member discount difference and an admin charge may apply.
You will need to call the Club to cancel your registration.
If you need an exception made for the age requirement of your child, please contact the program contact for the camp.
If you have a Gift Certificate, please call the Club prior to registering online.
For Tennis and Swim programs please click on the following
Quick Links
Frequently Asked Questions | Program Disclaimers & Policies
West Kids Basketball
Various Times on Saturdays & Sundays for Private and Semi-Private & Group Lessons (10 weeks)
Pricing for Private:

Member: $400 for session
Non-Member: $500 for session
Pricing for Semi-Private:
Member: $250 for session
Non-Member: $350 for session
Pricing for Group:
Member Price: $160
Non-Member Price: $180
Our program offers a low teacher to student ratio, which allows players to quickly progress in their game. Each class is one hour in length and will be customized to fit the needs of each participant. Choose from private, group or semi private instruction.
Club Notifications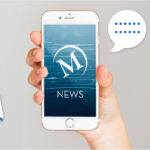 Click here for the latest club notifications!
Stay safe.
Join Mayfair Today
Learn More about West Kids Programs