Treatment Feature for August
Discover Radiant Skin with our Derma-Fresh Clarifying Facial!
Derma-Fresh Clarifying Facial
(75 minutes)
Rejuvenate skin texture and tone with this microdermabrasion treatment designed to refresh and enhance skin clarity. Calming, nourishing and balancing mask and serums work at a cellular level to support regeneration.
Members $120
Non-members $135
Book your treatment via email at lakeshorespa@mayfairclubs.com.
Lakeshore Spa Services Menu
Wellness Spa Hours
Toronto Lakeshore Spa
(416) 466-3704

Mondays to Fridays: 8am to 7pm
Saturdays: 9am to 5pm
Toronto Parkway Spa
(905) 475-1530
Mondays: 10:00am – 6:00-pm
Tuesdays: 10:00am-6:00pm
Wednesdays: 10:00am-6:00pm
Thursdays: 10:00am-6:00pm
Fridays: 10:00am – 4:00pm
Club Notifications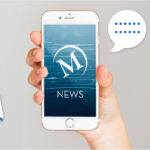 Click here for the latest club notifications!
Stay safe.
Join Mayfair Today
Learn More about Wellness Spa Lakeshore