Lakeshore Spa Services Menu
Wellness Spa Hours
Toronto Parkway Spa
(905) 475-1530
Tues.: 10:00am-6:00pm
Wed.: 10:00am-6:00pm
Thurs.: 10:00am-6:00pm
Toronto Lakeshore Spa
(416) 466-3704

Mondays: 9:00am – 5:00pm
Thursdays: 10:00am – 6:00pm
Fridays.: 9:00am-5:00pm
Saturdays: 9:00am-2:00pm
Toronto West Spa
(416) 638-1010

Tues.: 9:00am-5:00pm
Thurs.: 9:00am-5:00pm
Club Notifications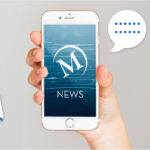 Click here for the latest club notifications!
Stay safe.
Adult Virtual Programs

Join Us Online! Social Events & Programs for Adults. Learn more!
Join Mayfair Today
Learn More about Wellness Spa Lakeshore
Newsletter


Sign up

Join our Mayfair Newsletter for the latest member news, events, contests, promotions and blogs. You may unsubscribe at anytime by clicking the "unsubscribe" link at the bottom of all newsletter emails.