Get Ahead of the Winter Blues
Book a refresh or oxygen facial and receive a complimentary warm paraffin hand treatment.
*Promotion runs from November 1, 2022, until November 30th, 2022. Limit one per customer.
Email lakeshorespa@mayfairclubs.com to book.
Holiday Pamper Packages
Treat yourself or your loved ones with a pampering package from our Wellness Spa.
Sports Pedicure and Manicure | $60*
A sports pedicure is a treatment that includes cleaning and trimming nails, removal of dead skin, and massage and release of muscular tension in your hands and feet. At the end of the pedicure, your feet will look clean and tidy and you will be ready to hit the courts or the gym!
Classic Pedicure and Manicure | $70*
During treatment, your hands and toenails will be filed, buffed and shaped, with proper cuticle care as well. A base coat of polish will be applied first to ensure protection for your natural nail, then colour polish and a top coat leaving your nails looking fabulous for the winter holiday party season.
*Must purchase together in order to receive the reduced price. Promotion runs from December 1, 2022, until December 31st, 2022. Limit one per customer.
Welcome New RMT, Sam Ward!
Mayfair Lakeshore is thrilled to announce the arrival of Sam Ward to our Wellness Team. Sam is a Registered Massage Therapist with over 25 years of professional working experience.
Along with deep tissue, sports massage and general de-stress management, Sam also incorporates Athletic taping, Therapeutic Ultrasound (for acute injuries and scars) as well Contemporary Medical Acupuncture into his practice.
Starting November 1st, Sam will be available for appointment booking Tuesday, Wednesday, Thursday from 8:30 am until 6:30pm at our Mayfair Lakeshore location in Leslieville. Email lakeshorespa@mayfairclubs.com to book.
Expert Corner: Dr. Jess Roeder
Read our recent blog post from Dr. Jess Roeder, Chiropractor from Mayfair Lakeshore as she explains the benefits of Laser Therapy. Laser therapy uses the light energy from specific wave lengths of red and infrared light to help our bodies heal injured tissue, decrease inflammation, swelling and pain.
If you would like to know more about laser therapy, contact the Lakeshore Sports Clinic and ask to book with Jess Roeder at lakeshorespa@mayfairclubs.com. Ask about our free demonstration.
Gift Ideas
If you are interested in purchasing Gift Baskets or Gift Certificates visit us in the Wellness Spa or email us at:
Lakeshore: dholland@mayfairclubs.com
Lakeshore Spa Services Menu
Wellness Spa Hours
Toronto Lakeshore Spa
(416) 466-3704

Mondays – Fridays: 8:00am – 5:00pm
Saturdays: 9:00am-2:00pm
Sundays: Closed
Toronto Parkway Spa
(905) 475-1530
Tuesdays: 10:00am-6:00pm
Wednesdays: 10:00am-6:00pm
Thursdays: 10:00am-6:00pm
Toronto West Spa
(416) 638-1010

Mondays: 10:00am-5:00pm
Fridays: 10:00am-3:00pm
Club Notifications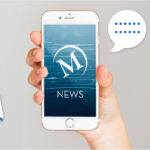 Click here for the latest club notifications!
Stay safe.
Join Mayfair Today
Learn More about Wellness Spa Lakeshore