Parkway Spa Services Menu
Please Note:
Our Parkway Wellness Spa is reopening as of June 23rd, 2020 as part of the Stage II Province of Ontario reopening plan. Some services will continue to not be available – please review our services list to avoid disappointment.
Wellness Spa Hours
Toronto Parkway Spa
(905) 475-1530
Mon.-.Wed: 10:00am-6:00pm
Thurs.: Closed
Fri.:10:00am-6:00pm
Sat.: 9:00am-2:00pm
Sun.: Closed
Toronto Lakeshore Spa
(416) 466-3704

Mon.-Fri.: 8:00am-6:00pm
Sat.: 9:00am-2:00pm
Sun.: 9:00am-2:00pm
Toronto West Spa
(647) 427-3036

Monday & Thursday: 8am-8pm
Tues, Wed, Fri & Saturday: 9am-5pm
Sunday: Closed
Club Notifications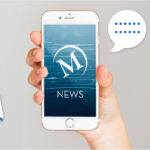 Click here for the latest club notifications!
Stay safe.
Virtual Programs

Join Us Online! Programs and Classes for Adults and Kids. Learn more!
Join Mayfair Today
Learn More about Wellness Spa Parkway