Get Ahead of the Winter Blues
Book a refresh or oxygen facial and receive a warm paraffin hand treatment.
*Promotion runs from November 1, 2022, until November 30th, 2022. Limit one per customer.
Email spa@mayfairclubs.com to book.
Holiday Pamper Packages from our Wellness Spa
Treat yourself or your loved ones with a pampering package from our Wellness Spa.
Sports Pedicure and Manicure | $60*
A sports pedicure is a treatment that includes cleaning and trimming nails, removal of dead skin, and massage and release of muscular tension in your hands and feet. At the end of the pedicure, your feet will look clean and tidy and you will be ready to hit the courts or the gym!
Classic Pedicure and Manicure | $70*
During treatment, your hands and toenails will be filed, buffed and shaped, with proper cuticle care as well. A base coat of polish will be applied first to ensure protection for your natural nail, then colour polish and a top coat leaving your nails looking fabulous for the winter holiday party season.
*Must purchase together in order to receive the reduced price. Promotion runs from December 1, 2022, until December 31st, 2022. Limit one per customer.
Wellness Spa Schedule
Hair: Book Robert on Tuesdays and Thursdays | 10am – 5pm
Esthetics: Book Patty on Tuesdays | 10am – 5pm
Sports Clinic
Registered Massage Therapy, Physiotherapy & Chiropractic
We are accepting bookings on Mondays, Tuesdays, Wednesdays, Thursdays and Fridays from 10:00am – 6:00pm.
To book please email spa@mayfairclubs.com or call us at (905) 475-6045.
Gift Ideas
If you are interested in purchasing Gift Baskets or Gift Certificates visit us in the Wellness Spa or email us at:
Email spa@mayfairclubs.com
Parkway Spa Services Menu
Wellness Spa Hours
Toronto Lakeshore Spa
(416) 466-3704

Mondays – Fridays: 8:00am – 5:00pm
Saturdays: 9:00am-2:00pm
Sundays: Closed
Toronto Parkway Spa
(905) 475-1530
Tuesdays: 10:00am-6:00pm
Wednesdays: 10:00am-6:00pm
Thursdays: 10:00am-6:00pm
Toronto West Spa
(416) 638-1010

Mondays: 10:00am-5:00pm
Fridays: 10:00am-3:00pm
Club Notifications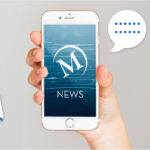 Click here for the latest club notifications!
Stay safe.
Join Mayfair Today
Learn More about Wellness Spa Parkway