Treatment Feature for August
Discover Radiant Skin with our Derma-Fresh Clarifying Facial!
Derma-Fresh Clarifying Facial
(75 minutes)
Rejuvenate skin texture and tone with this microdermabrasion treatment designed to refresh and enhance skin clarity. Calming, nourishing and balancing mask and serums work at a cellular level to support regeneration.
Members  $120
Non-members $135
Email spa@mayfairclubs.com to book.
Wellness Spa Schedule
Hair:

Book Robert on Tuesdays | 10am – 5pm

Esthetics:

Book Patty on Tuesdays | 10am – 5pm
NEW! Book Azar on Wednesdays | 10am – 6pm
Wellness Spa | Get to Know Swiss Line
Pamper your skin with an Age Intelligence Facial from Swiss Line. Learn more about our facial treatments and how to purchase our new product line on our website.
Parkway Spa Services Menu
Wellness Spa Hours
Toronto Lakeshore Spa
(416) 466-3704

Mondays to Fridays: 8am to 7pm
Saturdays: 9am to 5pm
Toronto Parkway Spa
(905) 475-1530
Mondays: 10:00am – 6:00-pm
Tuesdays: 10:00am-6:00pm
Wednesdays: 10:00am-6:00pm
Thursdays: 10:00am-6:00pm
Fridays: 10:00am – 4:00pm
Club Notifications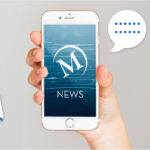 Click here for the latest club notifications!
Stay safe.
Join Mayfair Today
Learn More about Wellness Spa Parkway