West Personal Training Programs
NOW OPEN! Exclusive & Private Personal Training Studio
This newly transformed space includes 1440 square feet of open concept training. This room features brand new equipment and high-end cross training equipment. The executive personal training room is exclusive to members that have a personal training package and to new members that purchase a training package.
Maximum capacity is 4 members per hour and please note that members must be accompanied by a personal trainer to access the studio. Please contact Kerry Lloyd for special promotional package available for the month of October.
Kerry Lloyd | klloyd@mayfairclubs.com | 416-638-1010-ext 225
Court Fit for Tennis Players
Stay on the court with more time conditioning in the gym. Book our Court Fit Personal Training package for $225 (+tax). Package includes 3 one-hour sessions of one-on-one time with a Personal Trainer. Learn preventative, functional training exercises to keep you fit for your time on the court. Learn More.
Youth Programs Coming This Fall
Small Group Training with Sandean Granston | Tuesday at 5:00pm
Tuesday, October 4th at 5:00pm | Class minimum  4 – Class maximum 8
Sandean is a certified Kinesiologist from Western. Sandean has worked with many youth Athletes to help develop their skills to excel at their sport.
Groups of 4-8 youth will engage in fun energizing fitness activities to help improve all sports. This training session highlights cardiovascular fitness and will also teach proper form in all your strength and sport specific drills.
This program runs for 4 weeks at $149 (+tax). Class will be held on the gym floor. Starts Tuesday September 6th at 5:00pm and Thursday September 8th at 5:00pm
Please contact Kerry Lloyd at 416-638-1010 Ext. 225 to sign up.
Youth Boxing with Lora
Starts Thursdays at 5:00pm | Class minimum 4 class maximum 8 | Saturday at 12:00pm
Lora is one of Mayfair West's popular and amazing boxing instructors. Lora will teach proper boxing technique using gloves, wraps and heavy bags. Lora will also focus on cardio using skipping ropes, plyometrics and body weight calisthenics. Core and abdominal strength will be taught with emphasis on proper form.
Program Cost $149 (+tax) 4 week program
Please contact Kerry Lloyd at 416-638-1010 Ext. 225 to sign up.
Learn to Lift with Michael Vintila
Starts Sunday October 7th at 1:00pm  | Class minimum 4 class maximum 8
Our learn to lift program is a hands on session that will teach the basics of proper technique and form when weight training. Participants will be provided a program at the end of the session based on there goals and objectives.
Program cost $149 (+tax) 4-week program
Please contact Kerry Lloyd at 416-638-1010  Ext. 225 to sign up.
Club Notifications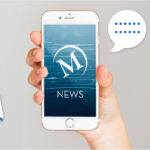 Click here for the latest club notifications!
Stay safe.
Join Mayfair Today
Learn More about West Personal Training Programs